Disclaimer:  This site is not affiliated with the National Hurricane Center, Hurricane Hunters, Storm Prediction Center, or National Weather Service.  ALL forecasts herein are the result of my analysis, (to which you will see me at times, insert excerpts from various agencies due to the nature of the importance of the information) and I am solely responsible for the content.  As ALWAYS, follow the National Hurricane Center, National Weather Service, and your local Emergency Management officials for emergency decisions.  In addition, this is strictly a FORECAST OFFICE.  I CANNOT make decisions regarding travel plans, etc.  My purpose, is to provide you the information, based solely on information I analyze, and the accuracy of the information at hand of the time of analysis, so you may make informed decisions.
(T. F. "Storm" Walsh)
For those who have donated to my site, your help has been greatly appreciated.  If you are not aware, donations to my site help pay for subscriptions to sites I use as well as software updates, which provide all the models and information used in my forecasts.  To donate, please click the DONATE button to the right side of the page, or on the graphic of the dog.  Any help you provide is immensely appreciated! 
DONATIONS ACCEPTED AND APPRECIATED

Please be aware, even though I do not post every night, rest assured I am continuously monitoring various areas for any significant weather.  I will be taking Sundays off (family time), unless we have active systems that may be posing a threat (i.e. Tropical, Winter Weather, Coastal Storms, etc.).
I will reiterate, my forecasts are based on the available information I have to analyze at the time, and are only as accurate as the information analyzed and the solutions provided.
Good evening everyone!…short and sweet.
Analysis of the global models ECMWF and GFS this evening, indicates an area of low will begin to develop off the VA / NC coast, very early in the morning of Jan. 07, and move NEWD toward Nova Scotia, becoming a breif coast storm and Nor'easter.  The models indciate this will be a fast moving system, and should reach Nova Scotia by early afternoon of the 7th.
ECMWF AND GFS NORMALIZED MSLP ANOMALIES FORECAST


As this systems enters the Atlantic, surface winds are forecast to increase to moderate storm force ranging from 35 mph away from the center, and closer to 50 mph mainly south of the low center.  Wave height is forecast to range between 11 to 16 ft well offshore at the moment.   Small craft should remain in port, and commercial vessels should consider evasive action.
ECMWF AND GFS SURFACE WINDS FORECAST


WAVEWATCH 3 WAVE HEIGHT AND DIRECTION FORECAST


Continued snowfall accumulation is forecast for parts of the NE / New England area during the next 120 hours.  The totals projected are in addition to what has already occurred since late this morning.
ECMWF AND GFS KUCHERA SNOWFALL TOTAL 120 HOURS (INITIALED 15Z)


The following NWS Watch / Warning map will provide local NWS information for your area.  Click the image, then once it refreshes, click on your area of interest to view any special weather statements, hazards or advisories for your area.
NWS WATCH / WARNING DISPLAY (LINKED…CLICK MAP, THEN YOUR AREA)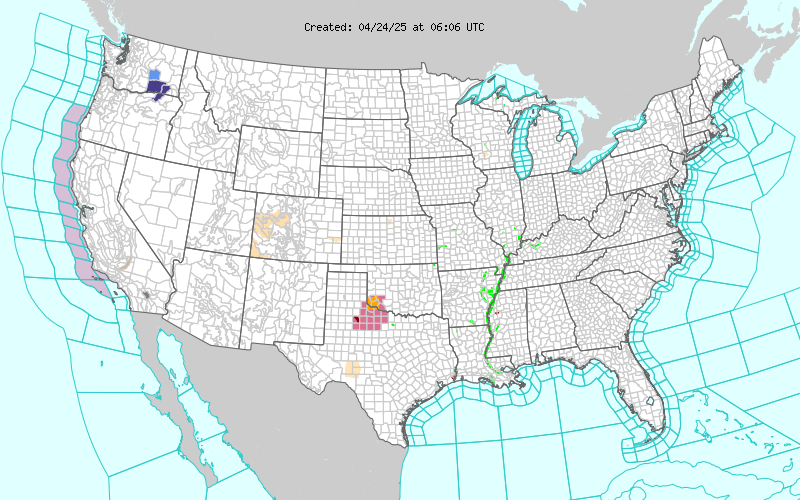 WSI DOPPLER RADAR LOOP (LINKED)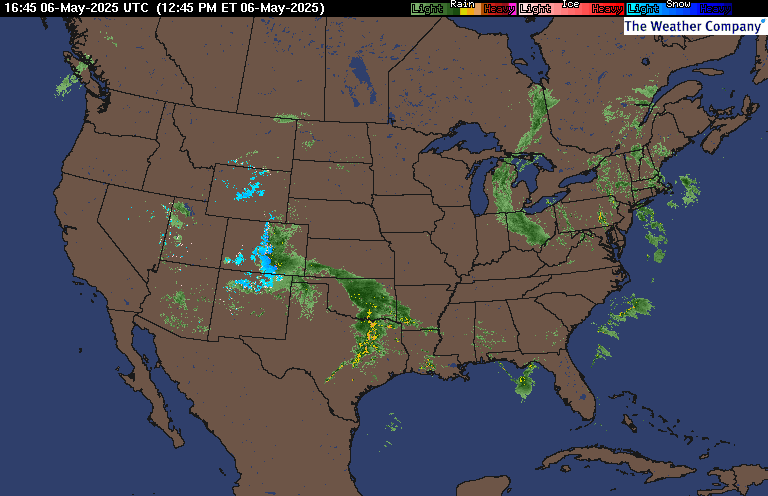 RAP RADAR (CLICK IMAGE THEN RADAR SITE)

You may direct any questions by contacting me personally, ANYTIME, at: [email protected]
Have a evening day!
T. F. "STORM" WALSH III
GMCS, USCG (ret)
METEOROLOGIST / HURRICANE SPECIALIST /SEVERE WEATHER SPECIALIST