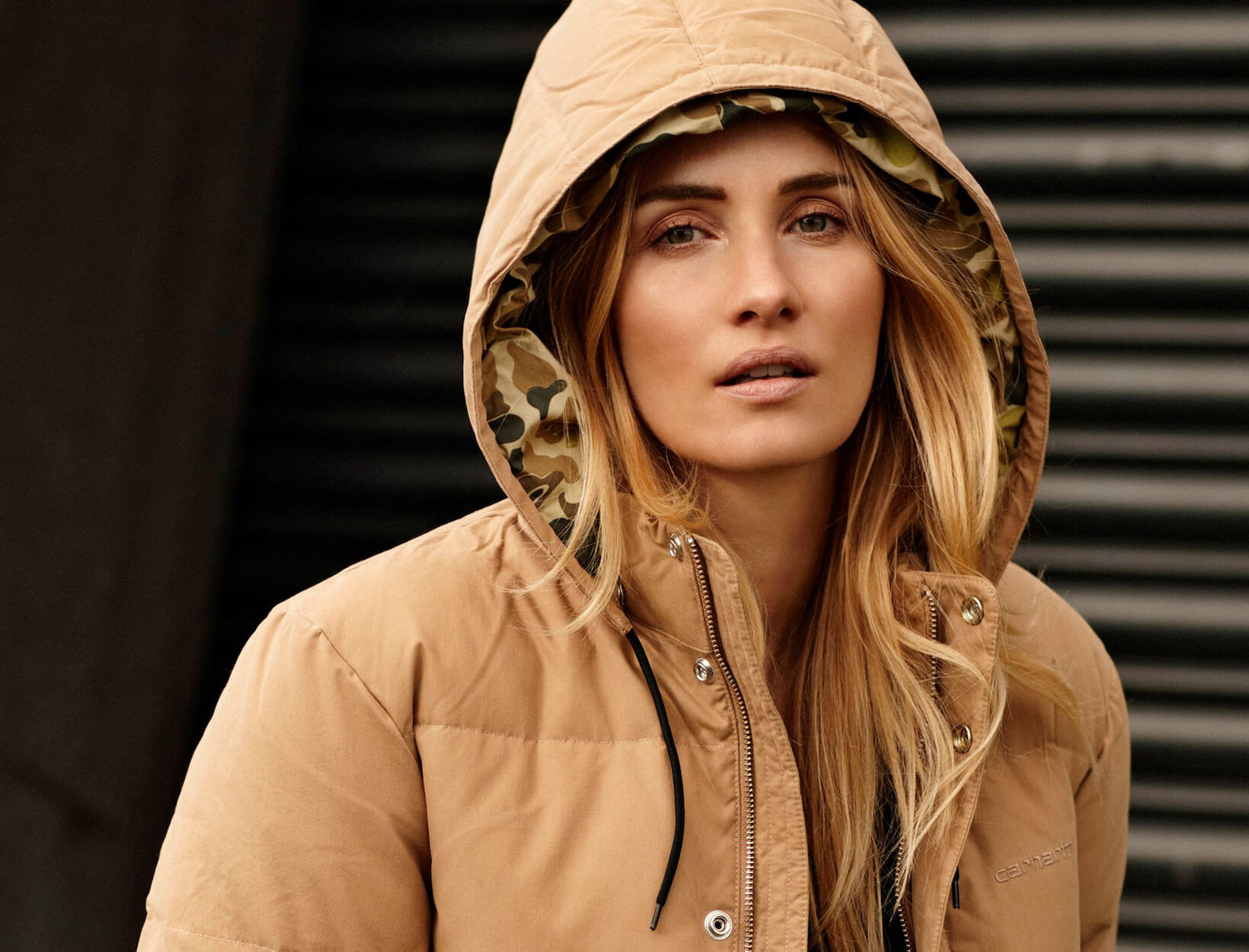 Photo courtesy of Lars Hansen/The Licensing Project
In partnership with our friends at Dropps
Whether you're facing a full-on snowmageddon or simply dry indoor-heating air, winter is rarely the easiest time for skin. But a few fairly easy changes in your routine—switching out your laundry detergent, layering your skin care—can help build (and better retain) moisture in your skin. Top NYC dermatologist Dr. Robert Anolik says his patients do see more dry, dull, and even irritated skin at this time of year—here, he shares the tips that keep skin healthy and happy, no matter what the weather throws at us. "Combine cold, blustery winds with next to no humidity in the air and you've got a recipe for lack of moisture on your skin," says Anolik, a board-certified dermatologist at the Laser & Skin Surgery Center of New York and a clinical assistant professor of dermatology at the NYU Grossman School of Medicine. "But often all it takes to keep your skin in great shape is a few extra steps."
Tip 1:
Swap Your Laundry Detergent
Switching to a gentler detergent can make a real difference in how your skin feels, especially because dry skin is more vulnerable to irritation. "Many people suffering from skin irritation experience relief when they switch to a detergent that's free of fragrance and other irritants," says Anolik. Unlike conventional detergent, Dropps Sensitive Skin & Baby Detergent pods are fragrance-free, dye-free, phosphate-free, phthalate-free, and paraben-free, so they're incredibly gentle (not to mention much more environmentally friendly—what's good for skin is good for the planet in this case). "My daughter has had sensitive skin pretty much from birth, so I've spent an insane amount of time researching detergents that wouldn't irritate her skin," says goop vice president of content Kate Wolfson, a longtime Dropps customer. "Dropps pods are the only detergent I use because they're fragrance-free and so gentle on skin."
Tip 2:
Switch to a Gentler Cleanser
"Long hot showers and soaps that strip the skin of its natural oils are major factors that dry out your skin in the winter," says Anolik. "Take less frequent, less hot showers or baths. And switch to a gentle, hydrating cleanser." If you have sensitive skin, Tata Harper has designed an entire line made without common skin irritants, and the cleanser is particularly fantastic. If dryness is the main issue, the gently exfoliating balm cleanser from True Botanicals is brilliant. And if you have oily or combination skin, the salicylic acid in Follain's oil-control cleanser exfoliates, calms, and nourishes.
Tip 3:
Exfoliate Regularly
It seems counterintuitive, but exfoliating is a key step in moisturizing: When you gently scrub away dead skin cells, fresh skin cells can come to the surface, and skin can also better absorb moisturizer. "If your skin becomes very dry, exfoliate more gently and less frequently and follow with a lot of moisturizer,"
says Anolik.
Every Few Days




goop Beauty

GOOPGLOW Microderm
Instant Glow Exfoliator

goop, $125/$112 with subscription

SHOP NOW
Tip 4:
Start with Serum
Anolik likes serums as a base layer. "A serum is a thin, fast-absorbing liquid that delivers beneficial active ingredients to the skin," he says. "Skin products should generally be applied in order of consistency—from thinnest to thickest—so use serum first." Serums moisturize a bit, but they're best followed with richer oils or creams.
Vitamin C




goop Beauty

GOOPGLOW 20% Vitamin C +
Hyaluronic Acid Glow Serum

goop, $125/$112 with subscription

SHOP NOW
Tip 5:
Layer on Hyaluronic Acid
Hyaluronic acid is incredibly moisturizing, yet not at all greasy. It sinks instantly into your skin, making it amazing for layering. "It's an outstanding ingredient because it retains water and is already naturally found in the skin," says Anolik. "Our bodies produce less of it as we age."
Tip 6:
Moisturize, Moisturize, Moisturize!
"Thicker creams are more effective for moisturization than lighter lotions in the winter," says Anolik. Our favorites are made with high-quality nourishing ingredients like rose hip oil, jojoba oil, and shea butter.
Tip 7:
Face Oils Are Magic
Face oils give your skin an instant pick-me-up—and the best ones work long term, too. You can layer them under or over moisturizer or use them on their own. Best lackluster-skin trick: Pat face oil on over makeup (avoiding the eye area) to nourish skin and revive your makeup in one step.
Instant Benefits and Clinical Results




goop Beauty

GOOPGENES All-In-One
Super Nutrient Face Oil

goop, $98/$89 with subscription

SHOP NOW
Tip 8:
Moisturize from Within
Diet and water intake can affect moisture levels in your skin. "Omega-3 fatty acids can help boost skin hydration," says Anolik. Fish oil—every goop vitamin protocol includes top-quality fish oil—is a great source of omega-3s.
Tip 9:
Finish with Moisturizing Sunscreen
Sun damage causes you to lose even more moisture, so daily sunscreen is key. Most sunscreens are also moderately moisturizing on their own.