Give your microbiome a natural boost with gut-soothing pumpkin and power-packed probiotic yogurt! This fall-inspired breakfast is warm and cozy – just the recipe you need during these colder months.
Microbiome Boosting Pumpkin Oatmeal
I've been craving pumpkin lately, so I felt inspired to create this pumpkin oatmeal! Pumpkin is great for the lining of your gut, so I designed this recipe – and all its ingredients – with promoting a healthy microbiome in mind.
Ingredients (Serves 1):
2 cups sprouted gluten-free oats
1 can organic pumpkin puree
Organic vanilla
Organic honey
Liquid licorice (can omit if you don't like licorice)
Cinnamon
*Note: You can also use stevia or luo han guo (also known as monkfruit) if you want to skip the sugar.
Cinnamon acts as a natural anti-inflammatory for the digestive system, and licorice can also help aid with digestion. If you use manuka honey, you also get added antibacterial, antiviral, and anti-inflammatory properties!
To do the night before – or at least 12 hours before cooking the oats:
In her soaked oat porridge and oatcakes recipe, Jini recommends soaking the oats beforehand. Ever since I learned this, I have always soaked my sprouted gluten-free oats overnight in clean water! This will pre-digest the oatmeal, making it very easy to digest – and will also make it cook very quickly:
1. Add 2 cup oats to 3 cups of filtered water in a bowl
2. Add 2 tsp fresh squeezed lemon juice (or whey is ideal if you have it)
3. Cover and leave sit at room temperature overnight or at least 12 hours
When ready to eat:
Drain the soaked oats mixture and cook them with a little organic, cold-pressed oil, ghee, or organic butter so they don't stick to your pan. According to Jini, it should only take about 5 minutes, as the oaks are already broken down.
Once the oats are cooked, add in your can of pumpkin and slowly stir around. Then add in all the other ingredients – I added 1 tbsp each of vanilla, honey, licorice, and cinnamon, however, add to your desired taste! Keep stirring in the pan to really get the flavors to mix and settle together. If your oats get too sticky in the pan, just add a bit of water as needed.
I let the oats sit and cook in all this goodness for about 15 minutes at low temperature. You'll see the oats bubble a little, but keep stirring to avoid it burning.
Probiotic Yogurt Topping
Now what really gives this recipe a punch is the potent probiotic yogurt topping. I love making this recipe from Natasha (founder of Natren) at home, and I happened to have some on hand when creating this recipe – so I had to incorporate it!
I simply plopped a dollop of this yogurt on top of my oatmeal and chowed down! The yogurt itself is tangy, which I think balances out the sweetness in the oatmeal nicely, but if you're looking for something sweeter, you can drizzle more organic honey on top.
Here is the video where Natasha shows you step-by-step how to make this probiotic yogurt at home. If you have a sweeter tooth, you can use whipped cream instead, but, you'll miss out on the potent probiotics this yogurt brings to the table!
And of course, you can add any additional toppings you like. If you're looking for ingredients with more health benefits, you can try sprinkling some sprouted chia/flax seed on top for added omega fatty acids.
I hope you reap all the benefits of this microbiome-boosting (and delicious) sweet treat. If you decide to give this recipe a try, please comment below and let me know how it turns out! You can also email me pictures of your amazing pumpkin oatmeal creations.
Enjoy!
P.S. If you LOVE pumpkin as much as I do, check out these pumpkin bread pudding bars, too. 🙂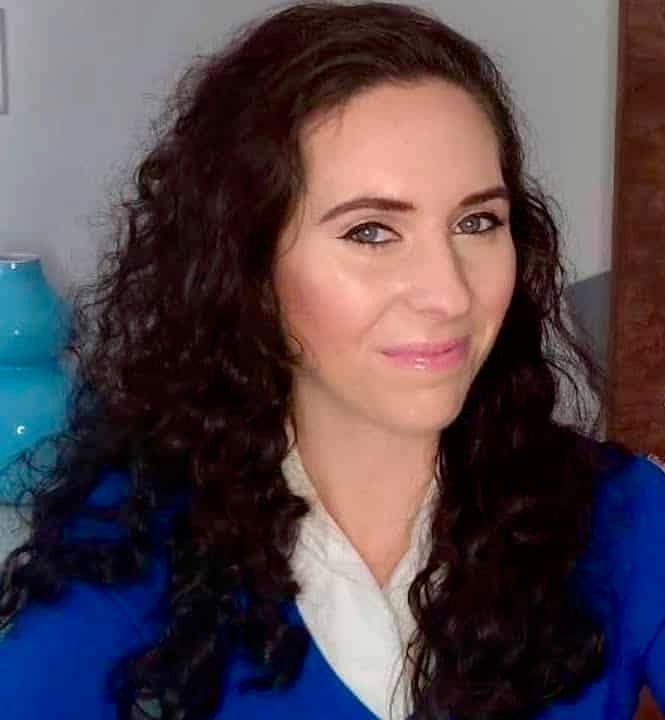 Linsy is Jini's assistant. From a highly sensitive/reactive case of Ulcerative colitis, to completely drug and surgery-free using natural methods only, Linsy really understands first-hand the interplay of the mind/body/spirit in the healing journey.