Disclaimer:  This site is not affiliated with the National Hurricane Center, Hurricane Hunters, Storm Prediction Center, or National Weather Service.  ALL forecasts herein are the result of my analysis, and I am solely responsible for the content.  As ALWAYS, follow the National Hurricane Center, National Weather Service, and your local Emergency Management officials for emergency decisions.  In addition, this is strictly a FORECAST OFFICE.  I CANNOT make decisions regarding travel plans, etc.  My purpose, is to provide you the information, based solely on information I analyze, and the accuracy of the information at hand of the time of analysis, so you may make informed decisions.
(T. F. "Storm" Walsh)
For those who have donated to my site, your help has been greatly appreciated.  If you are not aware, donations to my site help pay for subscriptions to sites I use as well as software updates, which provide all the models and information used in my forecasts.  To donate, please click the DONATE button to the right side of the page, or on the graphic of the dog.  Any help you provide is immensely appreciated! 
DONATIONS ACCEPTED AND APPRECIATED

Please be aware, even though I do not post every night, rest assured I am continuously monitoring various areas for any significant weather.  I will be taking Sundays off (family time), unless we have active systems that may be posing a threat (i.e. Tropical, Winter Weather, Coastal Storms, etc.).
STORM WALSH PRE-SEASON FORECAST
TOTAL NAMED STORMS: 17 – 20
TOTAL HURRICANES :        7 – 9
MAJOR HURRICANES:       4 – 5
AVERAGE HURRICANE SEASON:
TOTAL NAMED STORMS: 14
TOTAL HURRICANES:         7
MAJOR HURRICANES:       3
2021 SEASON TOTALS:
TOTAL NAMED STORMS:  18
TOTAL HURRICANES:          7
MAJOR HURRICANES:        3
TOTAL U. S. LANDFALLS:    8
The following is the list of storm names for the 2021 Atlantic Hurricane Season:
Ana Bill Claudette Danny Elsa Fred Grace Henri Ida Julian Kate Larry
Mindy Nicholas Odette Peter Rose Sam Teresa Victor Wanda
As a storm becomes named, I will be marking it in bold red to keep track of the activity for this Atlantic season.
Please note..when we are dealing with multiple systems, they will be listed in order as to the greatest threat to land or the U. S. , to the least threat.
Good evening everyone,
The following are satellite animations of the Atlantic basin and Africa
ATLANTIC


AFRICA


Tropical Depression 18 was upgraded to Tropical Storm SAM as of 11:00 a.m. this morning.  As of the 5:00 p.m. advisory from the NHC, the following was available on SAM:
5:00 PM AST Thu Sep 23
Location: 11.1°N 39.7°W
Moving: W at 16 mph
Min pressure: 1000 mb / 29.53 in
Max sustained: 60 mph
SAM was moving to the W, or just north of west on an estimated track of 280 degrees.Based on my analysis of current forecast steering layers from the GFS, at various layers to match the forecast intensity from the NHC and intensity guidance, SAM should continue on this motion for the next 24 – 36 hours, before making a turn to the WNW.  However, based on the MSLP normalized anomalies pattern bu y both the ECMWF and GFS, I can't rule out SAM making it a little further west before heading WNW, as both operational models currently show the WNW turn being a little slower.  Regardless, guidance is in good agreement on this motion for the next 36 – 48 hours.  Thereafter, models begin to diverge, with the ECMWF and consensus models being a little further south in the envelope, and the GFS and hurricane models being just a little further north in the envelope.  This is due to both global models indicating a slightly different pattern by days 4 – 6 in the forecast period.  I guess we could say that from now through day 3, the track is of somewhat higher confidence.  While the guidance shows SAM eventually recurving at around days 8 – 10 in the period, this appears to be the likley scenario.  However, I personally do not feel confident of this at the time being, until we get out further int he forecast period to see how the models are forecasting the ridge / trof pattern in subsequent runs, say in about 48 – 72 hours.  I just want to caution folks, that between now and 8 – 10 days from now, there is always the possibility the ridge could build back which could cause the storm to move closer to the west.  Now, I am not saying this will definitely occur. However, think back to hurricane KATRINA.  I remember this forecast well, as, well I was forecasting her at the time.  ALL the modeling indicated that from when her location was in or near the southern Bahamas, she was forecast to continue moving on a NNW motion, offshore, paralleling the U. S. east coast before moving out to sea.  Without warning, the pattern changed and she began moving west, and came across FL.  The rest is history.  Or, Hurricane/Superstorm SANDY.  She was supposed to go OTS, however she got trapped in a weakness, ridging Built in north of here, and BAM!  She hit NYC.  The ONLY model that called for that back then, was the ECMWF.  Based on my analysis then, I pretty much concur on the forecast track from the NHC at the moment, and prefer the ECMWF and the consensus modeling in guidance.
NHC FORECAST TRACKING MAP (LINKED TO INTERACTIVE MAP)


The following maps will show the differences in 500 mb height anomalies (red and yellow being higher pressure anomalies, and blue being lower pressure anomalies).  The ECMWF EPS shows the weakness further south and closer the U.S., and the GFS indicates a larger weakness further north, hence the difference in  track.  In other words, SAM should follow close to that blue color (weakness).  The animation shows the 500 mb heights and wind speeds out to 5 days.
ECMWF EPS 500 MB HEIGHT ANOMALIES (MEAN, CONTROL, OPERATIONAL)


GFS


ECMWF AND GFS 500 MB HEIGHTS FORECAST ANIMATION OUT TO 120 HOURS


OOZ ATCF GUIDANCE


ECMWF EPS 168 HOUR GUIDANCE


Based on current satellite motion, SAM appears to have more of a westward component at the moment.  Satellite imagery indicates the core appears to be tightening, and SAM appears to be slowly strengthening, with the presence of a CDO and tighter banding features noted.  As of 5:00 p.m., NHC had the maximum sustained winds at 60 mph.  However, the recent update from ATCF indicated winds had increased to 60 kts which would be 70 mph, and a central pressure of 997 mb (29.44 in), which is down 3 mb from 3 hours ago, as of 8:00 p.m. EDT
SAM SATELLITE ANIMATION


Based on analysis of the following environmental forecast parameters, SAM should to continue to strengthen, and should begin a steadier rate of strengthening in about 24 hours.  Given the parameters, the wind shear pattern is forecast to become very favorable from 72 hours out.  I am providing the shear forecast maps from 72 hours, and 144 hours.  The upper level pattern (200 mb) is also forecast to improve, with decent outflow being forecast.  Mid level moisture (500 mb) is forecast to remain very favorable, and precipitable water is forecast to be high.  Given this, along with high SST's and ample OHC, (albeit at the minimum required for R. I.) in the forecast path during the next 4 – 5 days, SAM should go through a period of R. I. (Rapid Intensification).  Right now, until I can see how SAM responds to the "forecast conditions", I agree with the NHC intensity forecast, and SAM should become a major hurricane within the next 48 hours.  In fact, depending on how quickly this occurs, and depending on any EWRC, I cannot rule out the probability of a minimal CAT 4 hurricane by day 5
NHC INTENSITY FORECAST
INIT 23/2100Z 11.1N 39.7W 50 KT 60 MPH
12H 24/0600Z 11.5N 41.9W 60 KT 70 MPH
24H 24/1800Z 11.9N 44.2W 75 KT 85 MPH
36H 25/0600Z 12.3N 46.0W 90 KT 105 MPH
48H 25/1800Z 12.6N 47.4W 100 KT 115 MPH
60H 26/0600Z 13.1N 48.7W 105 KT 120 MPH
72H 26/1800Z 13.7N 50.0W 110 KT 125 MPH
96H 27/1800Z 15.2N 52.5W 110 KT 125 MPH
120H 28/1800Z 17.5N 55.5W 110 KT 125 MPH
ECMWF AND GFS FORECAST SHEAR PATTERN


CIMSS CURRENT SHEAR AND UPPER LEVEL WINDS


200 MB PATTERN FORECAST


ECMWF AND GFS MID LEVEL MOISTURE FORECAST


CURRENT SST AND OHC


I will be monitoring the progress of SAM closely during the next 72 – 96 hours for any significant changes.
The following map will allow to to get information from your NWS office.
NWS WATCH / WARNING DISPLAY (LINKED…CLICK MAP, THEN YOUR AREA)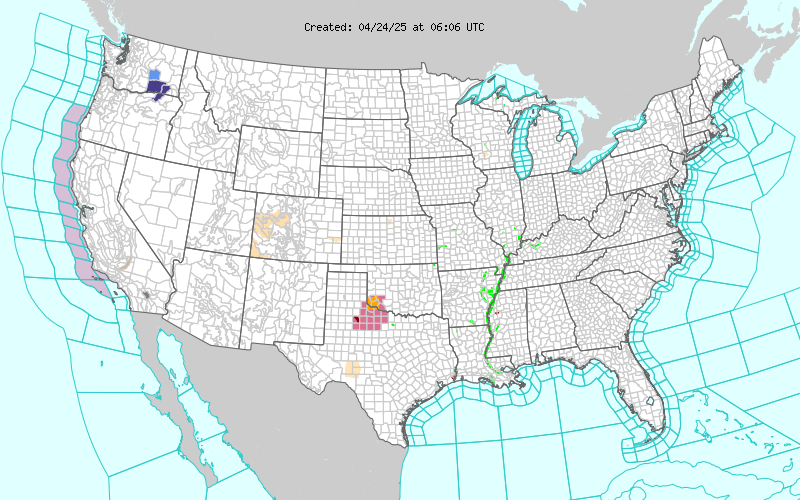 WSI DOPPLER RADAR LOOP (LINKED, CLICK RADAR MAP)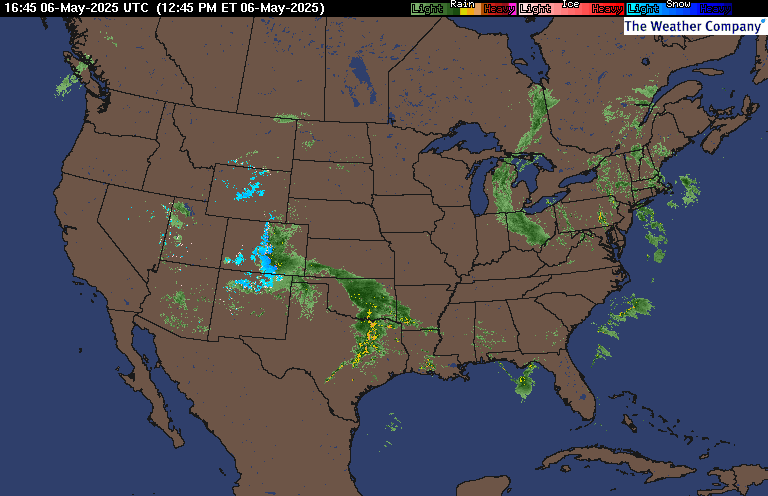 RAP RADAR (CLICK IMAGE THEN RADAR SITE…ONCE YOU CLICK THE SITE, GO TO LOOP DURATION TO CREATE A LOOP)

You may direct any questions by contacting me personally, ANYTIME, at: [email protected]
Have a blessed evening!
T. F. "STORM" WALSH III
GMCS, USCG (ret)
METEOROLOGIST / HURRICANE SPECIALIST /SEVERE WEATHER SPECIALIST
MEMBER WEST CENTRAL FLORIDA AMS