Disclaimer:  This site is not affiliated with the National Hurricane Center, Hurricane Hunters, Storm Prediction Center, or National Weather Service.  ALL forecasts herein are the result of my analysis, and I am solely responsible for the content.  As ALWAYS, follow the National Hurricane Center, National Weather Service, and your local Emergency Management officials for emergency decisions.  In addition, this is strictly a FORECAST OFFICE.  I CANNOT make decisions regarding travel plans, etc.  My purpose, is to provide you the information, based solely on information I analyze, and the accuracy of the information at hand of the time of analysis, so you may make informed decisions.
(T. F. "Storm" Walsh)
For those who have donated to my site, your help has been greatly appreciated.  If you are not aware, donations to my site help pay for subscriptions to sites I use as well as software updates, which provide all the models and information used in my forecasts.  To donate, please click the DONATE button to the right side of the page, or on the graphic of the dog.  Any help you provide is immensely appreciated! 
DONATIONS ACCEPTED AND APPRECIATED

Please be aware, even though I do not post every night, rest assured I am continuously monitoring various areas for any significant weather.  I will be taking Sundays off (family time), unless we have active systems that may be posing a threat (i.e. Tropical, Winter Weather, Coastal Storms, etc.).
STORM WALSH PRE-SEASON FORECAST
TOTAL NAMED STORMS: 17 – 20
TOTAL HURRICANES :        7 – 9
MAJOR HURRICANES:       4 – 5
AVERAGE HURRICANE SEASON:
TOTAL NAMED STORMS: 14
TOTAL HURRICANES:         7
MAJOR HURRICANES:       3
2021 SEASON TOTALS:
TOTAL NAMED STORMS:  14
TOTAL HURRICANES:          6
MAJOR HURRICANES:        3
TOTAL U. S. LANDFALLS:    8
The following is the list of storm names for the 2021 Atlantic Hurricane Season:
Ana Bill Claudette Danny Elsa Fred Grace Henri Ida Julian Kate Larry
Mindy Nicholas Odette Peter Rose Sam Teresa Victor Wanda
As a storm becomes named, I will be marking it in bold red to keep track of the activity for this Atlantic season.
Please note..when we are dealing with multiple systems, they will be listed in order as to the greatest threat to land or the U. S. , to the least threat.
Good day everyone,
The following are satellite animations of the Atlantic basin and Africa
ATLANTIC

AFRICA


INVEST 96L
While INVEST 96L has shown an increase in convection, the broad, LLC is displaced to the SW.  You will clearly note this in the visible satellite animation.  Albeit the convection flare up noted is just on the NE edge of the circulation, the system is not considered organized.  The current shear map from CIMSS still indicates this is a sheared system, and there has been no change in the shear tendency as far as weakening wind shear.  The current upper level wind map does however show some decent outflow aloft, which is from the northern part of the system, around the eastern periphery (this is also noted in satellite imagery).   Based on the current position and based on forecast motion, 96L will be running over SST's below 26.0C, on the order of 23.0C.  While the NHC indicates 96L could become a short lived Tropical Depression or Tropical Storm, before transitioning to a non tropical gale, the current wind shear forecast from both the ECMWF and GFS indciate an increase in wind shear during the next 24 – 36 hours.  Based on the SST's in the projected path, and probable increase in wind shear, I do not feel 96L will have time to become organized, or organized enough to be classified as "tropical".  At best, it's possible it could briefly become a sub-tropical feature, and would have the potential to reach Tropical Storm strength as indicated by recent SHIPS diagnostics.
The system is currently heading toward the NE at 9 mph, and based on analysis of forecast steering layers, I expect this motion to continue, even after the transition to non- tropical.  Based on this, I agree with the model track guidance and global model projection.
INVEST 96L IR AND VISIBLE SATELLITE ANIMATION


CIMSS 96L WIND SHEAR MAP

CIMSS 96L UPPER LEVEL WINDS

ATCF 12Z GUIDANCE


NHC SPAGHETTI PLOT

ECMWF AND GFS ATLANTIC BASIN MSLP ANOMALY MAPS ANIMATION


INVEST 95L
Satellite animations this morning indciate although INVEST95L is currently disorganized, a "center" seems to have become a little more defined, with a limited area of convection.
INVEST 95L IR AND VISIBLE SATELLITE ANIMATION


The current wind shear map from CIMSS indicates 95L is still within a low shear environment, however there has been no change to the upper level wind pattern, in that upper level winds are still straight out of the east.  Upper divergence indicates divergence aloft is very weak at this time.
CIMSS 95L WIND SHEAR


CIMSS 95L UPPER LEVEL WINDS


The system is currently being affected by a little bit of dry air, and analysis of the cloud deck, indicates 95L is currently within a stable environment.  In fact, it seems the MDR this season has been plagued by dry air, and vertical instability has not reached climatology at all thus far.
CIMSS 95L DRY AIR MAP


ATLANTIC BASIN WATER VAPOR ANIMATION


Analysis of the recent shear forecast, and relative humidity forecast at 500 mb, indicate the shear pattern is forecast to improve, with an improving anti-cyclonic pattern indicated, and low shear directly over INVEST 95L.  This is a favorable pattern for further organization and development.  The RH forecast is supposed to improve over the next 36 – 48 hours, and shows favorable RH values during the next 96 – 120 hours.  However, albeit wind shear is supposed relax and develop a favorable pattern during the next 18 – 24 hours, both the ECMWF and GFS do not indicate any significant strengthening, and indicate weakening once 95L begins to move north of the Greater Antilles.  IF the modeling is correct on the shear and moisture forecast (modeling hasn't been that great in forecasting shear over the past week), I feel 95L could become a Tropical Depression as the shear pattern becomes more favorable.  Although SHIPS diagnostics indicates this to become a Tropical Storm by 48 hours in the period from 12Z, it is all going to depend if the forecast conditions come to fruition.  If so, 95L could become a brief Tropical Storm.  Again, this will remain to be seen.
ECMWF AND GFS WIND SHEAR FORECAST


GFS 700 MB – 400 MB RH AVERAGE

Based on current and forecast steering analysis, 95L should remain on a general WNW motion for the next 72 hours.  Thereafter, the weakness becomes stronger in the sub-tropical ridge, and the system should begin to make more of a NW turn at about 96 hours out, and eventually absorbed by a strong low pressure trof in about 6 – 7 days over extreme southern Canada and the NE U.S.  Based on this, I have to agree at the moment with model guidance.
ATCF 12Z GUIDANCE


NHC SPAGHETTI PLOT


ECMWF EPS


GEFS


There is another area I am monitoring located just off the African coast.  However, analysis of satellite loop imagery indicated multiple vorticies associated with this area.  So, basically what this means, until a well defined closed circulation becomes apparent, trying to determine motion and future intensity is almost useless right now.  I will continue to keep a close eye on this however during the next 72 hours.
EATL SATELLITE ANIMATION

The following map will allow to to get information from your NWS office.
NWS WATCH / WARNING DISPLAY (LINKED…CLICK MAP, THEN YOUR AREA)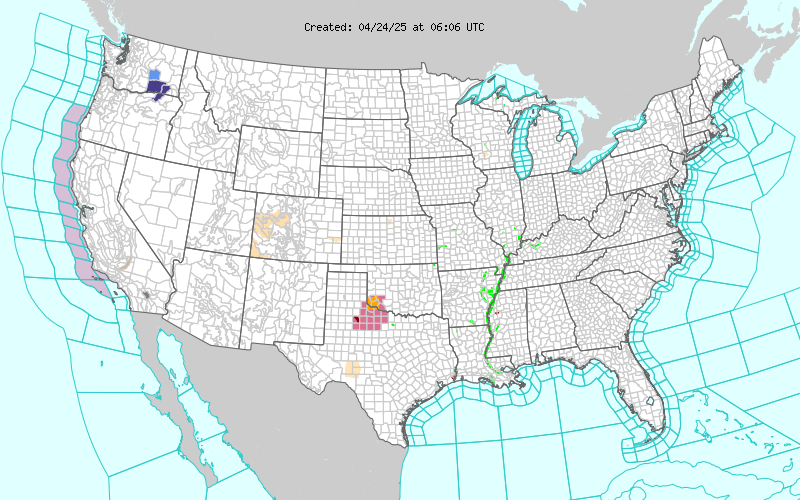 WSI DOPPLER RADAR LOOP (LINKED, CLICK RADAR MAP)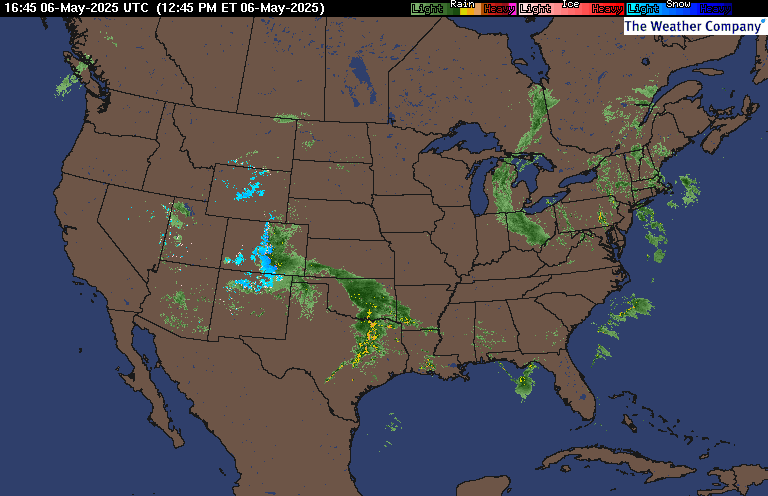 RAP RADAR (CLICK IMAGE THEN RADAR SITE…ONCE YOU CLICK THE SITE, GO TO LOOP DURATION TO CREATE A LOOP)

You may direct any questions by contacting me personally, ANYTIME, at: [email protected]
Have a blessed day!
T. F. "STORM" WALSH III
GMCS, USCG (ret)
METEOROLOGIST / HURRICANE SPECIALIST /SEVERE WEATHER SPECIALIST
MEMBER WEST CENTRAL FLORIDA AMS