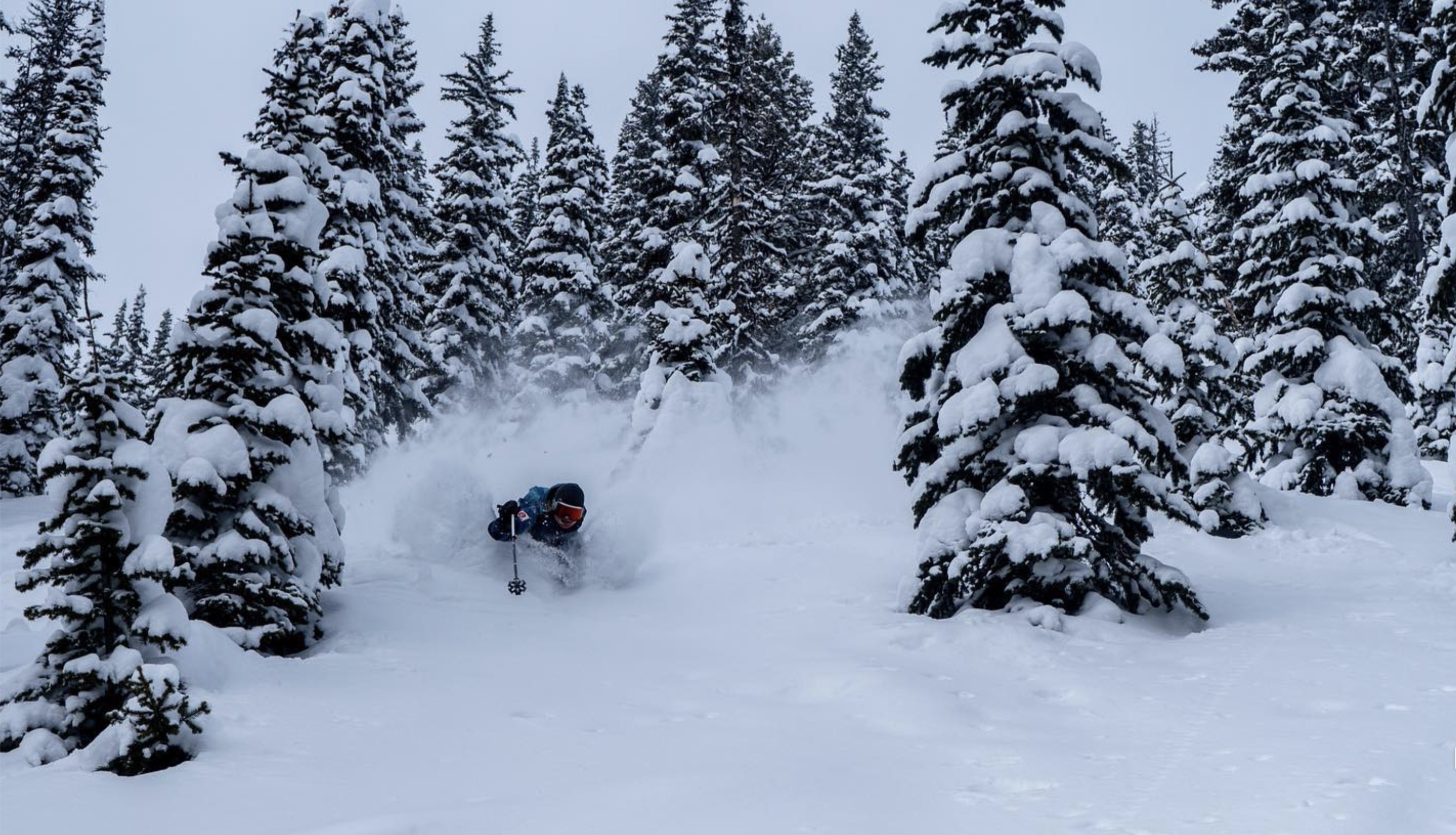 Cover Image: Kicking Horse Resort | Above Image: Fernie Alpine Resort
O Canada! The home of some of the most bad-ass skiing around. Take a look at Unofficial's Most Challenging Resorts across the border (in no particular order).
Do you like chutes? Do you like an abundance of powder in those chutes? Then look no further than Kicking Horse. KHMR is wild and wonderful. The resort boasts over 4,000 ft. of vertical, 300 inches of annual snowfall, and more than 85 inbound chutes…85!!!!!!! That's more trails that some ski resorts have total.
KHMR also offers plenty of terrain to hike or even heli to. KHMR is an extreme skiing destination through and through.
We all have one friend in our ski/board group who brags about the epic trip he took to Whistler when he was 13. But I bet he didn't ski anything off Spanky's Ladder the last time he was there. Spanky's is a 50-foot climb that can be accessed off the top of the Glacier Express Chair on Blackcomb mountain.
The hike isn't easy, but it allows skiers and boarders to access some of the most challenging in-bounds terrain in the world. Check out the video below of Stan Rey absolutely sending it. It's hard to believe that this terrain is between the ropes at Whistler Blackcomb.
I just like the name "Fernie". It has a certain ring to it. Anyways, Fernie is undoubtedly a sick mountain. The resort's map splits the area into 5 bowls, and Polar Peak.
Rumor has it that the goods can be found in Currie Bowl. I also have it on good authority that Corner Pocket can lead you to some secret stashes, if you can find it.
Let me just start by saying that 49% of Red Mountain Resort's terrain is rated Advanced or above. That means almost half of the mountain is either a black diamond or double black diamond…sick.
Granite Mountain (one of the resort's peaks) offers 360° descents with advanced or expert terrain in every direction. Just get off the lift, point your skis in a new direction, and follow the steeps the whole way down. It's that easy at Red.
It's taking everything in my power to not litter this section with dad-joke puns using the word "stoke". So, I'll just make one to get it out of my system. If you like big vertical skiing, you'll be stoked about skiing at Revelstoke Mountain Resort.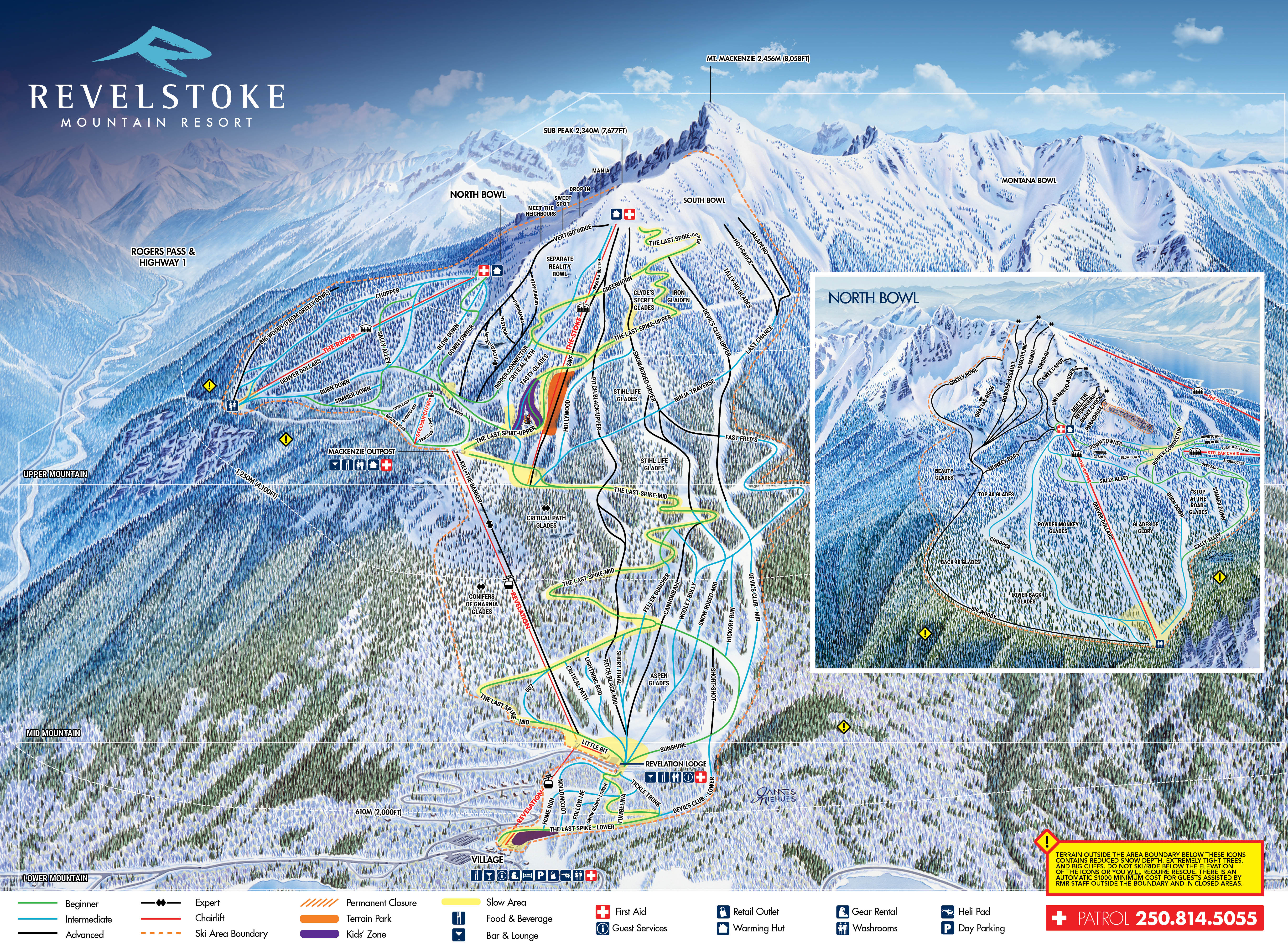 Revelstoke boasts the largest lift-serviced vertical in North America at 5,620 ft. *DAAAAAMN*. The resort also boasts 4 alpine bowls, and 45% of it's terrain is marked as advanced. Even more advanced terrain can be accessed by hiking up to Sub Peak (7,677 ft.) or further up the South Bowl. I'm sure Revelstoke is on everybody's bucket list.