SOM has won an international competition to design the athletes' village for the milano cortina 2026 winter olympics. forming part of a larger masterplan to revitalize porta romana railway yard in milan, the winning scheme prioritizes sustainable building strategies and establishing a new urban community that will long outlast the olympic games.
SOM's first place proposal sees off competition from 27 teams comprised of 71 studios from nine different countries. the decision was announced by COIMA SGR, and its partners covivio and prada holding, who are developing the project alongside the milano-cortina foundation and local authorities. the olympic village is set to be complete by july 2025.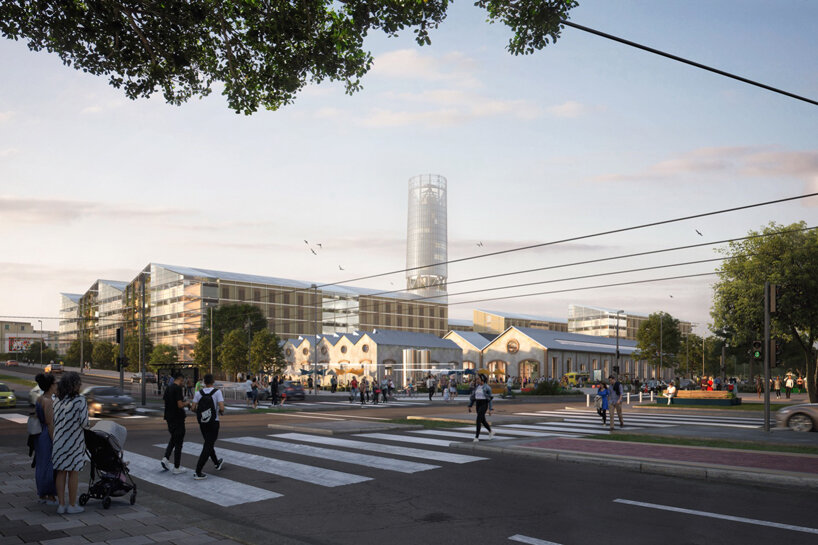 image © SOM | pixelflakes (also main image)
the program comprises public green spaces, two renovated historic structures and six new residential buildings that will house athletes during the olympics. once the games are over, the spaces will be converted and reused. the athletes' accommodation will be used for student housing, the park and railway-side buildings will become affordable housing, and the olympic village plaza will turn into a neighborhood square with social functions like shops and cafés. there will also be outdoor space for farmers' markets and community events.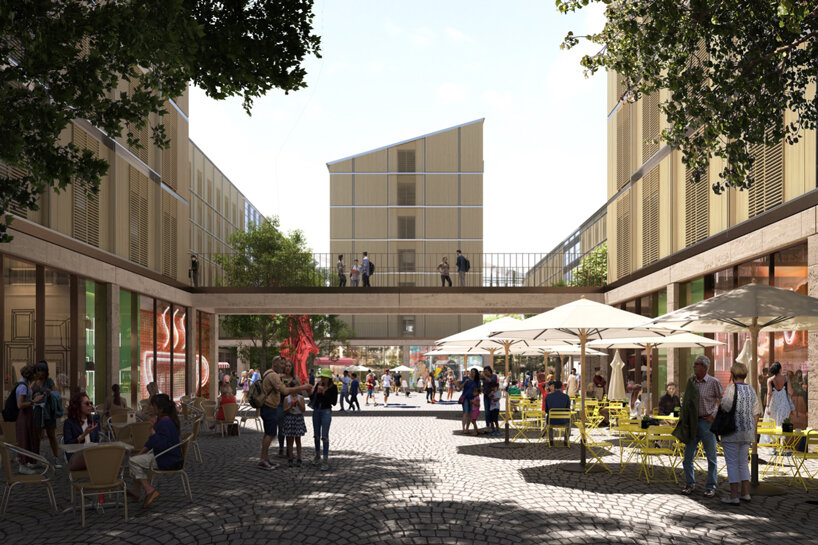 image © SOM | pixelflakes
'rather than ceasing to be of use after the olympics, the porta romana olympic village will ultimately become a vibrant, self-sustaining neighborhood built around the principles of social equity, environmental commitment, wellness, and inclusivity,' says SOM design partner colin koop. 'the village adopts the rhythm of the area's streetscape, creating a porous urban block with a variety of public spaces and communal anchors that will enhance milan's vibrant tapestry of ground floor experiences.'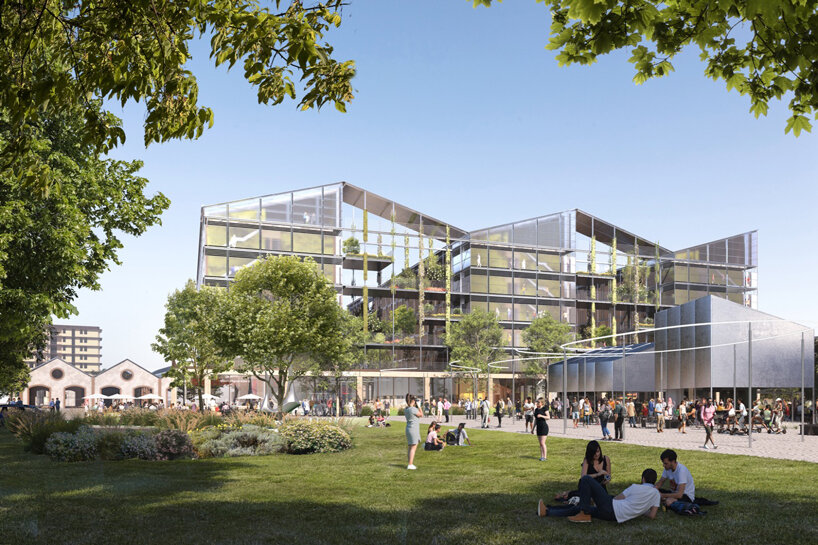 image © SOM | pixelflakes
as well as programmatic sustainability, SOM's proposal also targets minimal environmental impact in accordance with NZEB (nearly zero energy building), a requirement stipulated by the EU. more than 30% of the energy consumed by the village will be generated onsite thanks to passive cooling strategies, solar panels, and rooftop gardens for onsite food production. rainwater will also be collected and reused, with a reduction in the use of drinking water by over 50% and a CO2 reduction of 40% for heating and cooling. the construction itself will utilize a mass timber structure for the residential buildings and low-embodied carbon façade materials.