a major milestone is bound to be established for the renowned, smithsonian hirshhorn museum in washington D.C. following an online meeting on march 10, 2021 where information on the proposed revitalization was unveiled, hiroshi sugimoto's revitalization design of the sculpture garden is approved. the architect's project elevates the visitor's experience, blending original elements from 1974 together with contemporary additions. through defining changes from revising pedestrian paths to atmospheric water pool features, a cohesive and interconnected hirshhorn campus makes its stance.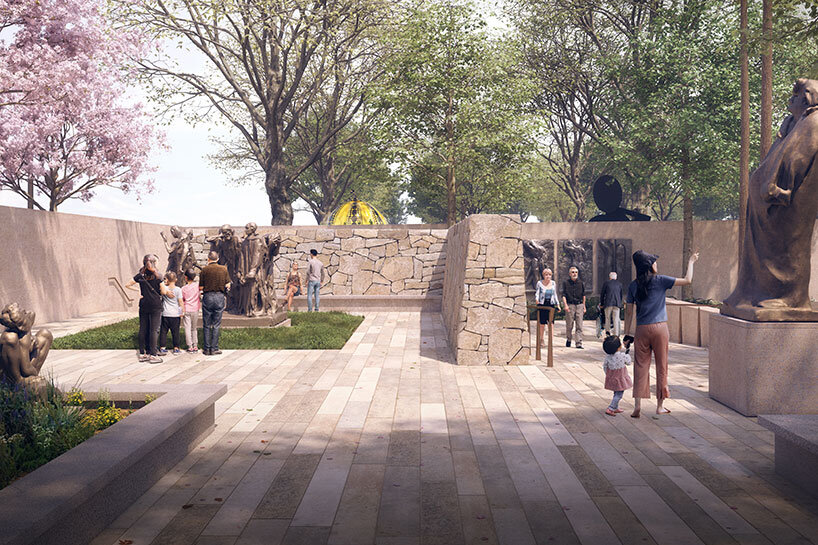 (above) hiroshi sugimoto's render of the reviewed sculpture garden
(banner) southward view from the allée of the central gallery
all images courtesy of hirshhorn museum and sculpture garden
with unanimous approvals by the national capital planning commission (NCPC) and the commission of fine arts (CFA), hiroshi's vision of the hirshhorn museum becomes reality. as of july 15th 2021, the project's mission to unify the sculpture garden, plaza and museum begins its new journey. as the space becomes enhanced, the design manages to increase the accommodation of the museum's sculpture collection by almost 50%. the organic proposal sensitively responds to art as site specific installations, various sized sculptures, as well as dynamic galleries can all be adapted and appreciated all through the year. moreover, as accessibility via infrastructure is also being improved, visitor comfort is achieved whether through clear visibility views, optimal acoustics, or seating in the shade.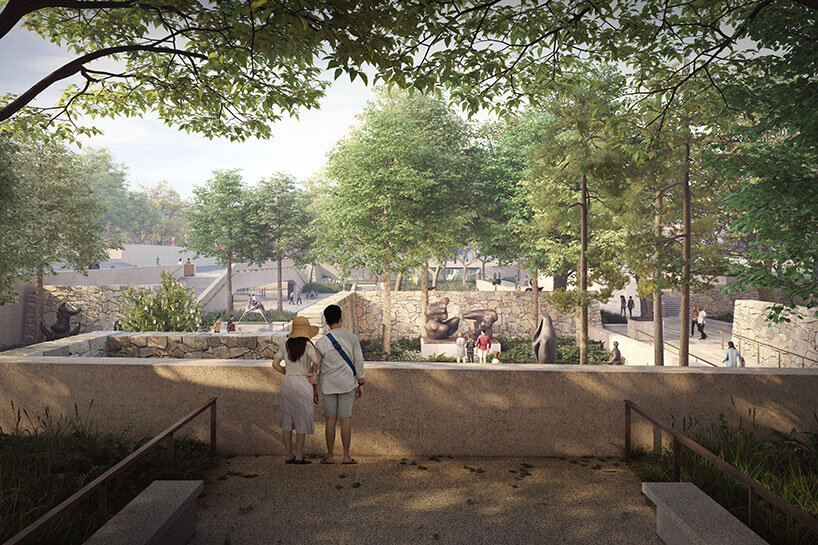 the architect's design ensures a 50% increase in sculpture collections and exhibitions
maintaining the garden's layered design history is one of the project's main goals. in order to respond to changes and challenges, the architect retains the 1974 pool dimensions as a terrace feature and emphasizes it within an enlarged reflecting pool. illuminated and heated, the water addition features walkways supporting flexible programming for a diverse range of events. visual connection is restored with various seating arrangements all around. meanwhile, the design revisits the existing inner partition wall transforming it into a lower, pylon-shaped stacked stone structure. inspired by japanese dry-stacking techniques, the modernist re-construction provides a distinctive optical and acoustic backdrop during performances. overall, the garden dynamic shifts to a harmonious entity of curatorial options, functions and views.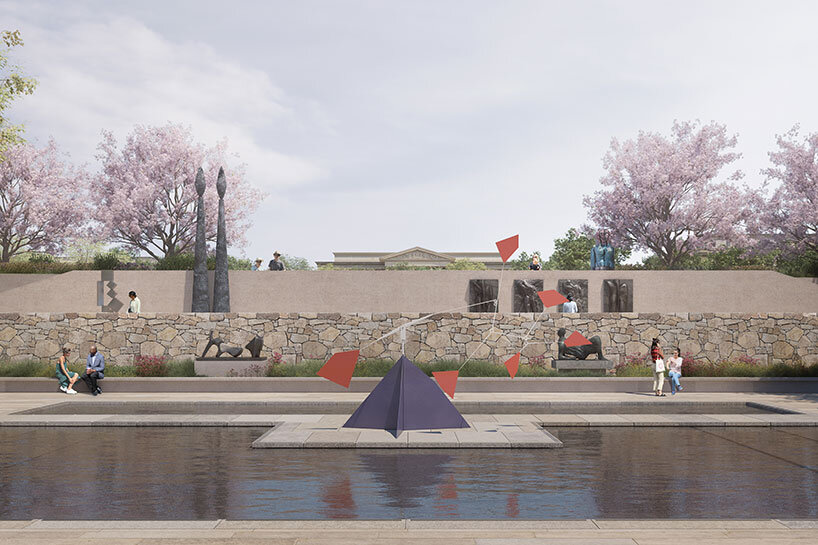 a view towards the reflecting pool inspiring site-specific installations and programs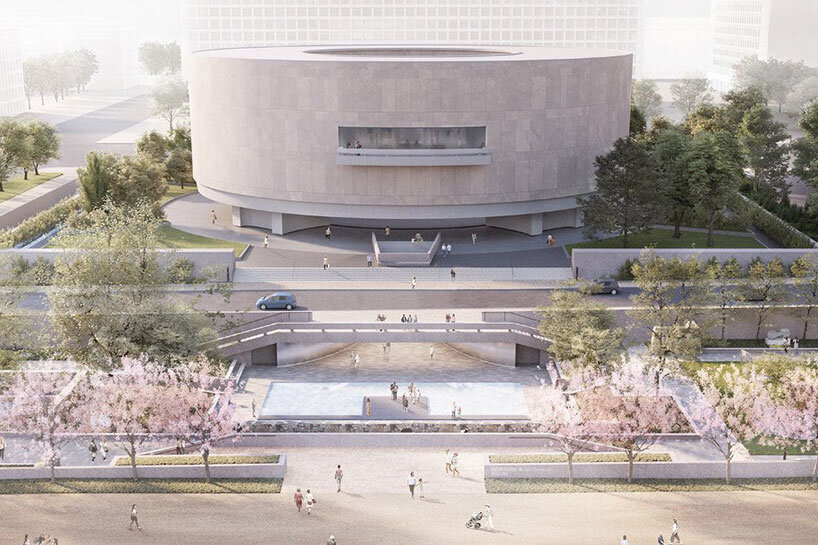 one of hiroshi's renders from the first meeting held in march 2019 where the first proposal was discussed