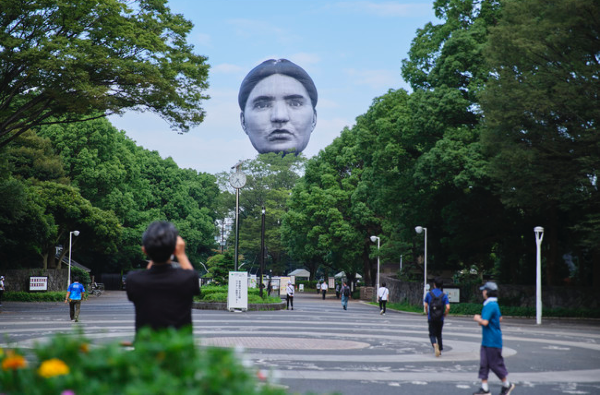 Photo taken by Kozo Kaneda. Image via mé / PR Times (press release)
If the people of Tokyo thought they had seen it all with giant 3D calico cat, they were in for a shock. On Friday, people minding their own business near downtown Tokyo's Yoyogi Park were caught by surprise as a giant head stared down at them behind trees and architecture.
No thanks to the head's CGI-like features, one would assume it was digitally edited into pictures, However, fact can oftentimes be stranger than fiction, and Japanese news site SoraNews24 reaffirmed that there was indeed a disembodied figure peering at little people at the park.
As it turns out, the sculpture was actually a hot air balloon created by contemporary art group mé and commissioned by the Tokyo government. The project, entitled Masayume, had been in development since 2019 but kept under wraps until launch day, and this secrecy would undoubtedly take the public aback. You could say they never got a heads up.
The art group explained that the balloon was sculpted in the image of a real person, and that it serves as an observer of the pandemic. "This face… will be seen from many perspectives through social and mass media," it wrote. "And this face will be looking back at us from the sky of the pandemic, as if to say we must support ourselves in the current situation. It will continue to face these trying times."
Well, so much for being during trying times, as by mid-afternoon, the head had vanished. However, it could take a while before its lingering presence disappears into thin air.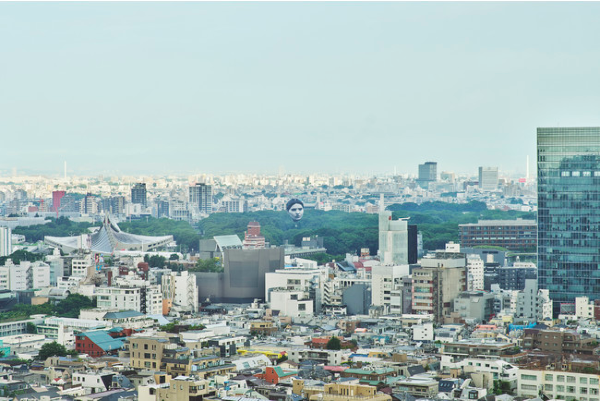 Photo taken by Kozo Kaneda. Image via mé / PR Times (press release)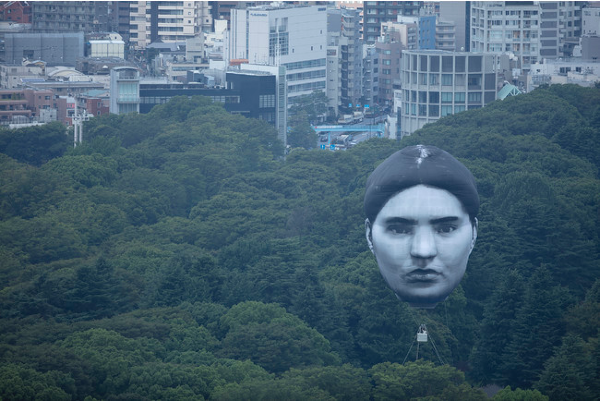 Photo taken by Kozo Kaneda. Image via mé / PR Times (press release)
おはようございます。今朝、代々木公園上空に浮かぶ謎の顔をご覧になった方も多いのでは。#まさゆめ というアートプロジェクトで、約1400人から公募した実在の人物をモチーフにしたそう。都会を見下ろすミステリアスな表情は、まさに夢うつつな感じにも見えて。皆さんはどんな印象を持たれましたか。 pic.twitter.com/oIz3N9djXo

— Park Hyatt Tokyo (@ParkHyattTokyo) July 16, 2021
[via SoraNews24, images via mé / PR Times]