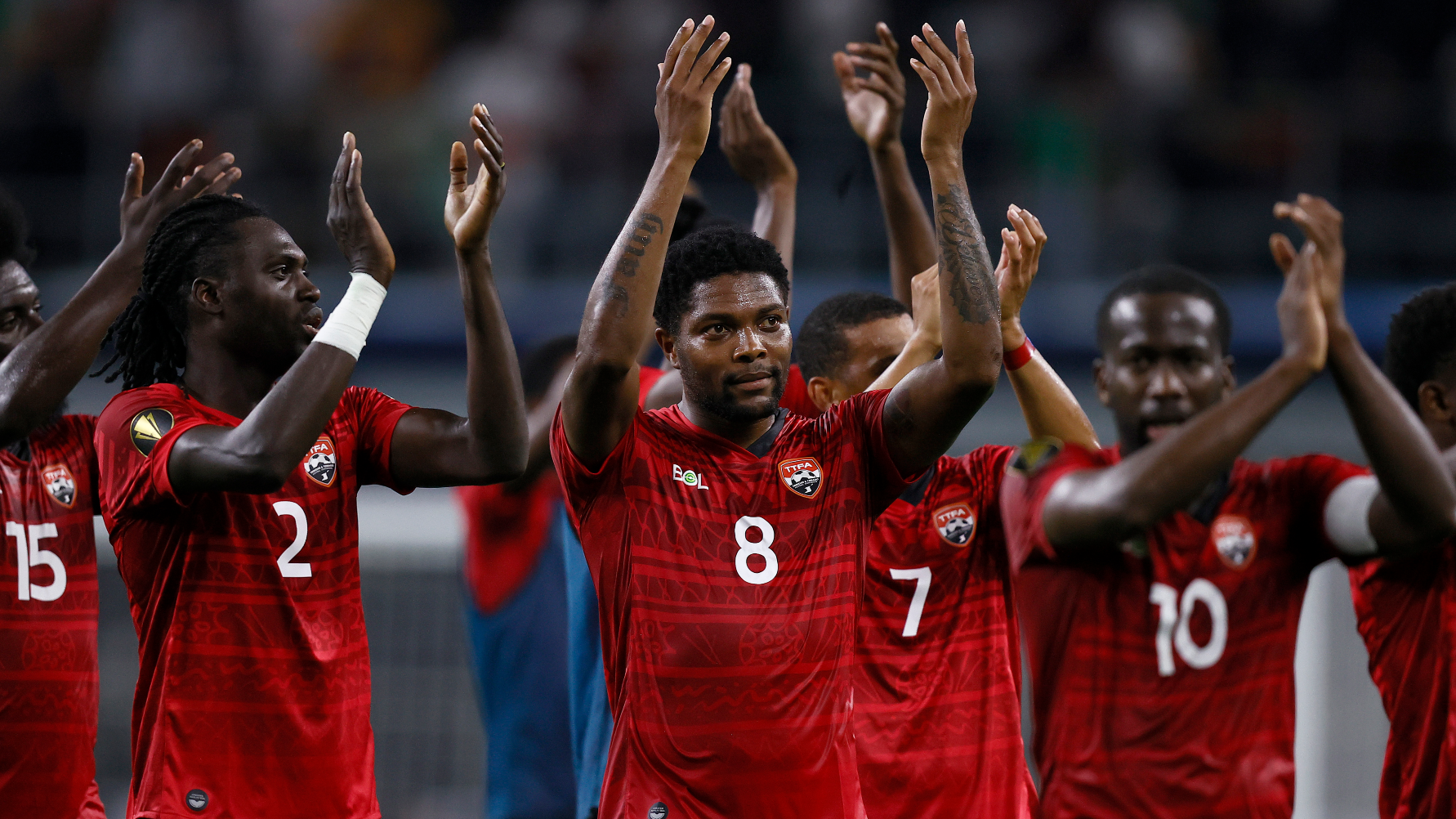 The team has said offensive messages were "directed at our players, staff, supporters and country" over the weekend
Trinidad & Tobago have lodged an official complaint with CONCACAF after allegedly receiving racist and threatening messages after a 0-0 draw with Mexico in their Gold Cup opener on Saturday.
The federation said in a statement that, in addition to members of the team, some of their fans had been on the end of offensive comments.
Mexico fans are already under heavy scrutiny for the continued use of a homopohobic chant at matches, with the issue leading to official santions from FIFA earlier this summer and a pause in play during the Trinidad & Tobago match.
What has been said?
"The Trinidad and Tobago Football Association strongly condemns the discriminatory actions, racist comments and threatening messages directed at our players, staff, supporters and country following the Senior Men's National Team 0-0 result versus Mexico on 10th July 2021," the team wrote in a statement on Instagram. "Discrimination and racism have no part in our game and our society. 
"Official reports have been lodged with CONCACAF and we are working with them to ensure that the safety and wellbeing of the team is maintained. 
"These actions are rooted in division, so it is paramount that we unite to stamp them out. 
"The Fight Back is Against Racism and Discrimination."
How has CONCACAF responded?
The governing body has issued a renewed call against the use of the homophobic chant by Mexican fans, however it did not specifically mention the allegations of racism or threatening messages in a statement posted to its website on Monday night.
"CONCACAF is extremely disappointed at the discriminatory language chanted by some Mexico fans during their Gold Cup match against Trinidad and Tobago at AT&T Stadium on Saturday, July 10," said the statement. "The 'goalkeeper chant' was heard despite a significant Concacaf anti-discrimination campaign delivered in recent weeks and extensive efforts by the FMF to make clear that it is unacceptable.
"Discriminatory chanting was also heard during a Mexico friendly game at the same venue in May. The fans who engage in this behavior are letting down the many Mexico fans who want to positively support their team. They also hurt the great reputation of Dallas as a football city, particularly after recent Mexico friendly games took place in Atlanta, Nashville and Los Angeles without any discriminatory chanting.
"CONCACAF is aware of a misunderstanding regarding the upcoming Mexico v Guatemala match which we would like to clarify. Despite some reports to the contrary, this match will go ahead as scheduled with fans in attendance. CONCACAF will continue to operate its What's Wrong Is Wrong anti-discrimination campaign and, should it be necessary, will activate protocols which include ejecting fans if they engage in discriminatory behavior and suspending the match.
"We urge fans to leave the discriminatory goalkeeper chant in the past and to focus on making football a positive and welcoming environment for all fans and communities."
Further reading