on a steep slope in nova lima, brazil, this residence by tetro arquitetura showcases an irregular deck roof opening generously towards the surrounding mountains. strategically positioned within a protected area covered with savanna vegetation, the structure follows from the contour lines of the terrain to generate an extensive concrete slab cover which is fluidly inserted according to the specific needs of the program and the site.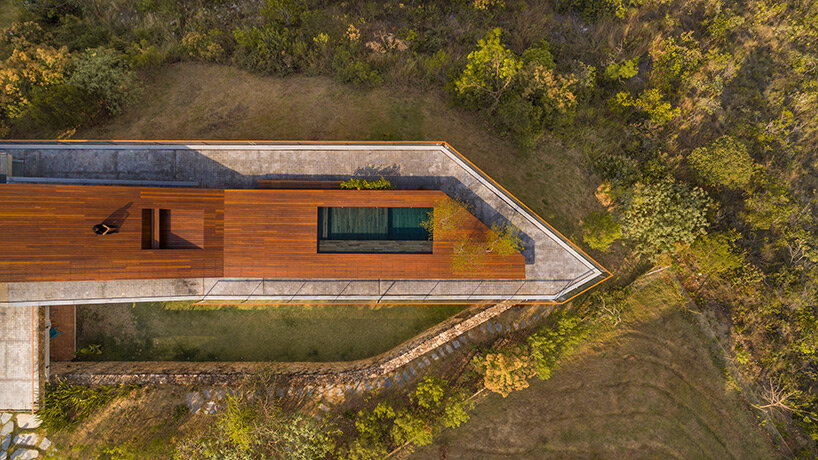 all images courtesy of jomar bragança and augusto custódio
tetro arquitetura has formed the concrete slab to first appear as a light component which rests on only two pillars, marking the main entrance and the garage area, while also framing the panorama between the mountainous views and the limit of the densely populated area of belo horizonte. further down the slab slopes downwards, connecting to the terrace where the pool and the large wooden deck are located. this deck covers the whole course of the slab, shading it and hiding the inverted beams, making the entire construction appear more delicate and lightweight.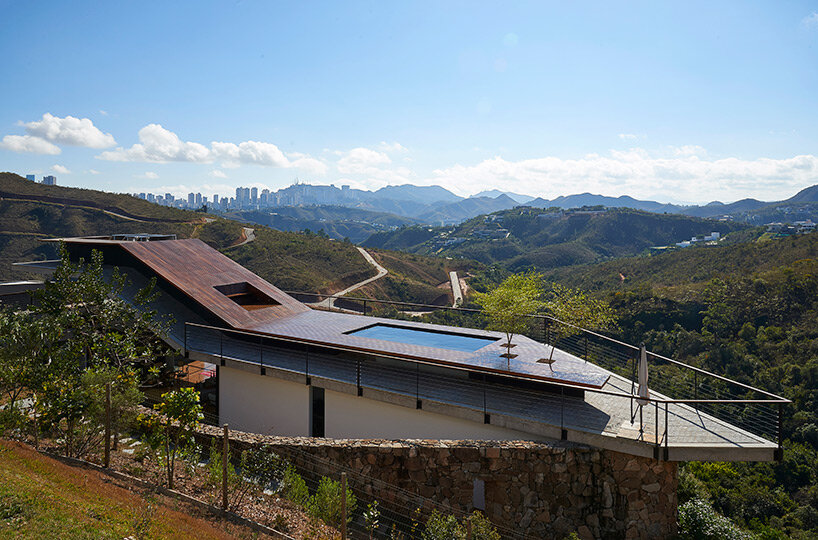 on the ground floor, there are no barriers or fences, with tetro's project inserting itself in the neighborhood as a permeable element. in this way, the residence contrasts with the surrounding dwellings, which are usually enveloped by rigid walls, adopting a more closed-off character. this strategy transforms the free areas around the house into ecological corridors, allowing the seamless circulation of wildlife on the ground.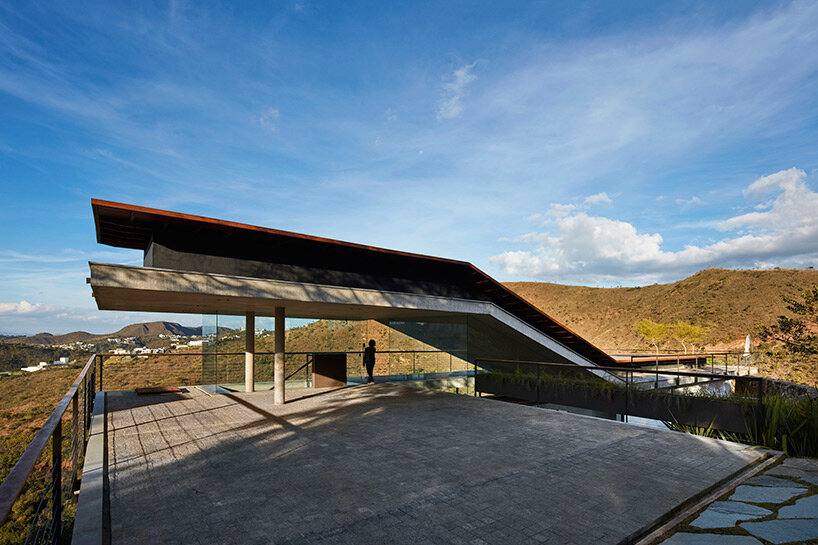 the private areas are all located below the ground floor, while the common living/dining room occupies the area below the inclined segment of the roof slab, which allows abundant natural light to penetrate the interior. on one side, large glass windows reveal the natural surroundings, and on the opposite side, a single steel/glass gate runs through the façade, connecting the room to a green plateau – the backyard – surrounded by a stone retaining wall. the stone wall, over time, becomes an ecosystem, housing insects,  birds and lizards.