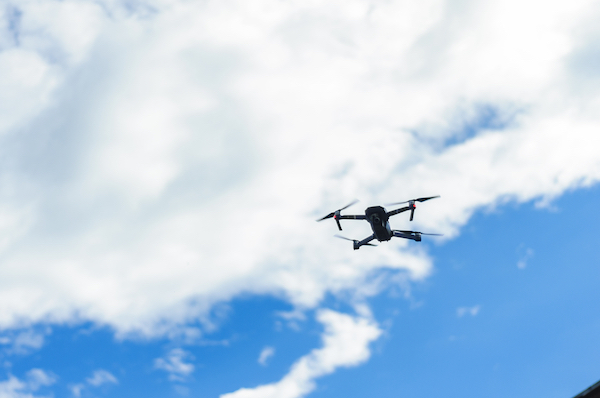 Image via Shutterstock
Smartphone photography has evolved tremendously, but Chinese consumer tech company Vivo is dreaming even higher—think as high as a drone can go.
The sky is truly the limit, as the company has filed a patent for a phone with a small, built-in drone camera. The document was spotted by LetsGoDigital last week and delightfully imagined in concept renders by Yanko Design's Sarang Sheth.
As detailed in the filing, the drone would be stored in a pop-out tray located on the phone's front. When the camera app is open, the holder ejects like a CD tray and the drone takes off. The mini flying device has a main camera to serve as its "eyes," two portrait-mode cameras at the top, and IR sensors by its sides to detect and avoid obstacles.
With an independent drone camera, the smartphone will no longer need lenses or even the notch.
It also allows the user to snap photos from vantage points beyond the reach of a selfie stick. Perhaps bird's eye selfies would be of interest to Instagrammers?
For an idea about how this smartphone might look, check out the video below. More visuals can be discovered here.
[via Yanko Design, cover image via Shutterstock]