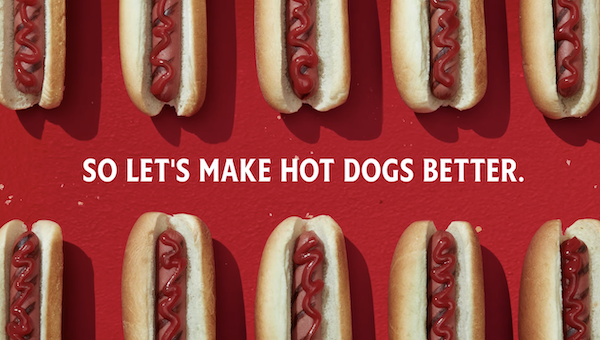 Video screenshot via Heinz Ketchup Canada
Heinz Ketchup Canada is bringing the world's attention to a peculiar problem: why do hot dog buns regularly come in bags of eight, while hot dogs come in packs of 10? Why do they not match up?
In a new video, the condiments brand announced an online petition urging ''Big Bun' and 'Big Wiener' to match up hot dog buns and hot dogs equally in packs of 10. While Heinz makes neither buns nor hotdogs, it does make ketchup and mustard – condiments often used on hot dogs worldwide.
As of writing, over 11,000 people have signed the petition, titled 'The Heinz Hot Dog Pact'. Many petition signers expressed their solidarity with Heinz's new mission.
"We all have a responsibility to right the wrongs in the world," wrote one user.
"It's absolutely insane that this is a thing. I think it's a conspiracy between BIG HOT DOG and BIG HOT BUN to make people buy more of each," said another.
No matter if you think this is all part of a grand conspiracy or not, take a look at Heinz's video below and lend your signatures to the petition if you agree.
[via CNET, cover image via Heinz Ketchup Canada]