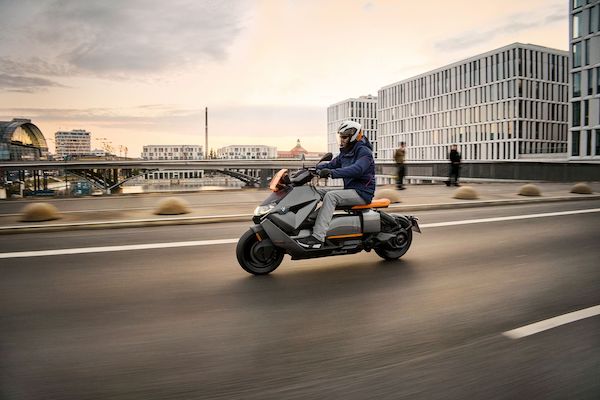 Image via BMW
Designed for a silent breeze through the urban jungle, BMW's newly revealed CE 04 scooter boasts revolutionary design and a sleek, futuristic finish that wouldn't leave it out of place in a sci-fi movie.
The 2014 C Evolution's successor, the CE 04, is powered by a new 8.9-kilowatt-hour battery pack, and level-two charging takes the 42-horsepower scooter from 20% to 80% in a mere 45 minutes. It can be plugged in at a wall box, public charging station or even your household socket.
However, the scooter's design remains the center of attention. Described by the company as "future-oriented," the mainframe is a singular piece made from tubular steel and, coupled with the comfortably sized tires, offers great stability.
Its "floating seat" contributes to the avant-garde style which BMW references as "a striking, colourful statement of contemporary urban mobility."
Tech features include powerful LED lights, a waterproof smartphone compartment that comes fitted and a fitted 10.25-inch LCD screen for navigation and status display.
The futuristic CE 04 will be available in 2022, bearing a price tag of US$11,795.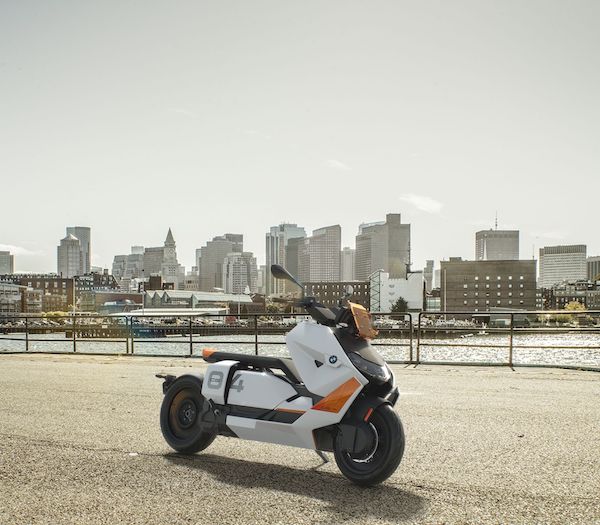 Image via BMW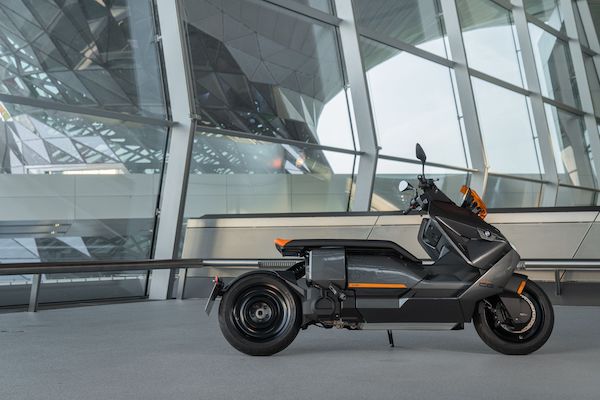 Image via BMW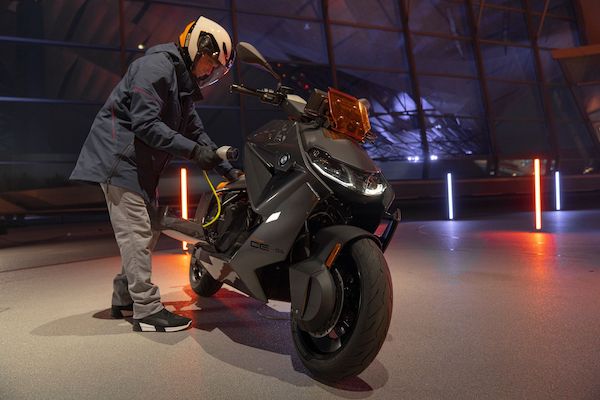 Image via BMW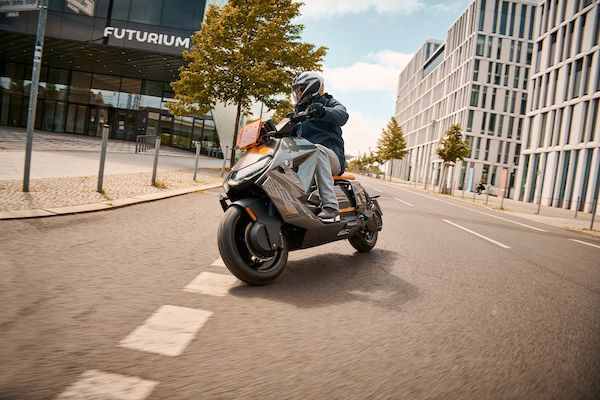 Image via BMW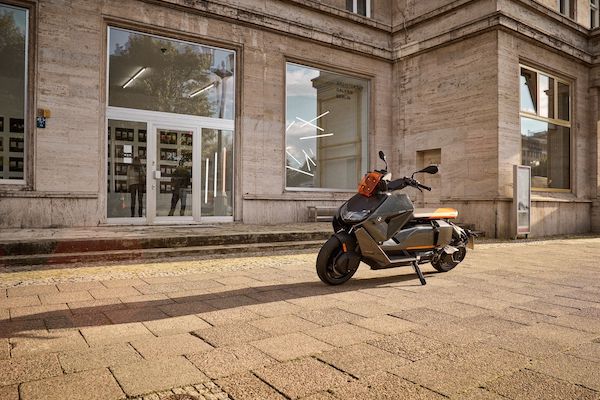 Image via BMW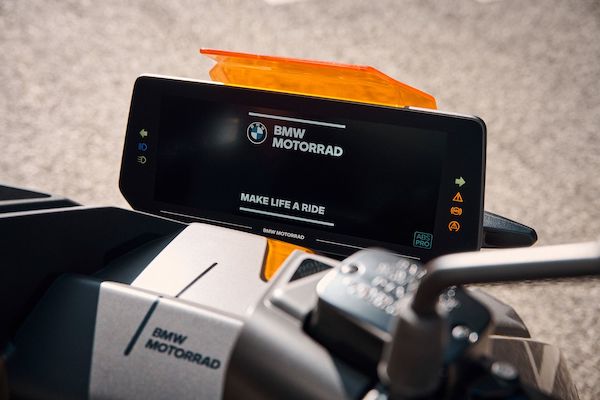 Image via BMW