Sky F1's Martin Brundle believes Mercedes should slot George Russell into Valtteri Bottas' seat next season with the prospect of the Briton becoming the team's automatic leader sooner rather than later.
Mercedes and seven-time world champion Lewis Hamilton announced last weekend an extension of their massively successful collaboration until the end of 2023.
But team boss Toto Wolff has yet to decide who from Bottas or Russell will be racing alongside Hamilton at Mercedes next season.
For Wolff, the choice will boil down to a known quantity – Bottas – whose renewed presence would safeguard the team's cohesion, and to an outstanding talent who would likely challenge Hamilton more consistently but also embody the team's future.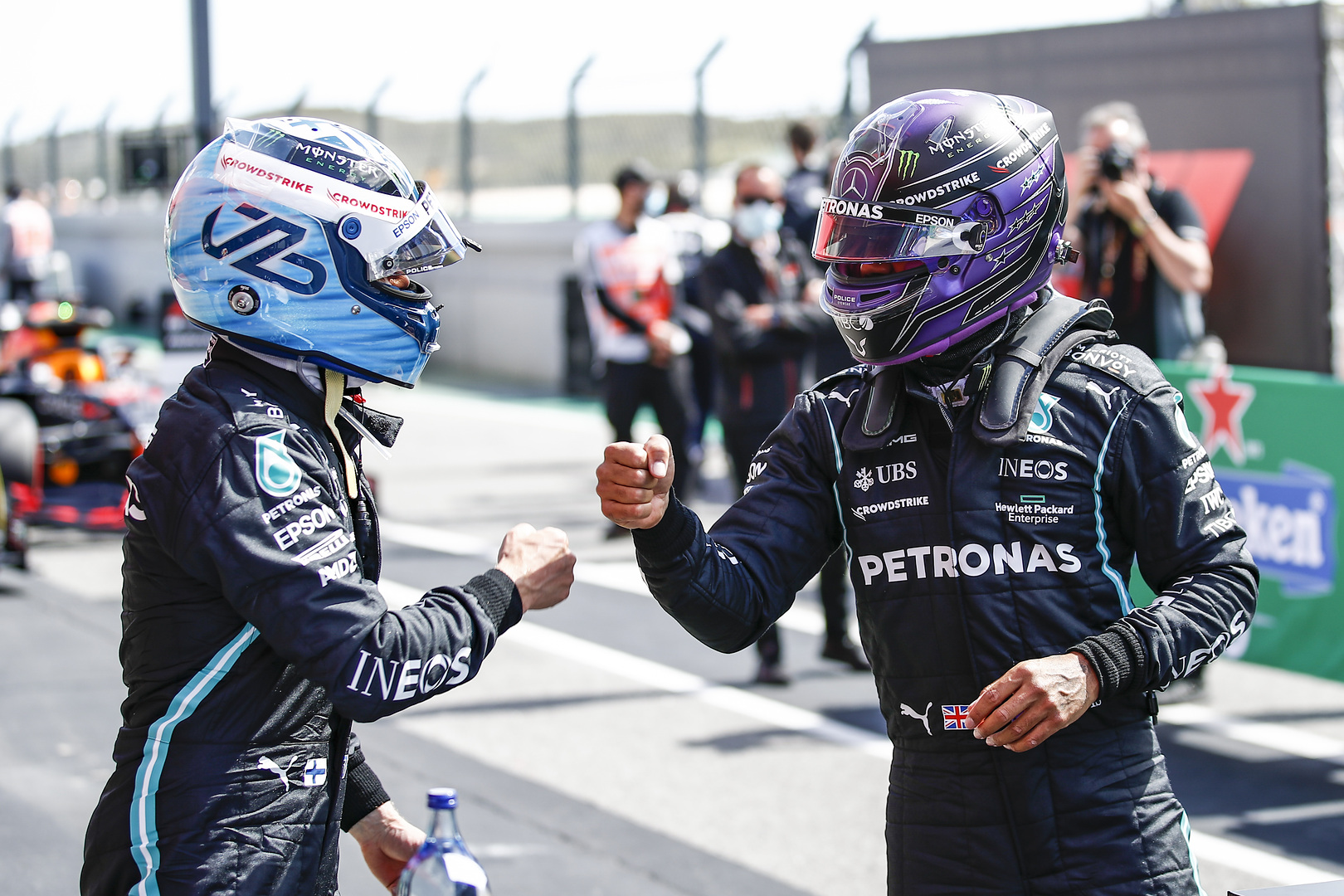 "It wouldn't surprise me if George got the drive next year alongside Lewis at Mercedes," Brundle told Sky Sports F1.
"Whether it'll be announced at Silverstone, if they're going to do it, why not? It would be the perfect place."
Brundle knows which driver he would choose if he were in Wolff's shoes.
"If you were running Mercedes you'd ask is Valtteri Bottas our man to win the World Championship when Lewis inevitably retires two, three, four years into the future," he added.
"You'd have to think no. I hate to say that, I really admire Valtteri as he is a great driver and does an amazing job against the might of Lewis Hamilton.
"But you can't honestly say if Lewis wasn't there Valtteri would be dominating instead, can you?
"So I think Mercedes have to get a young gun in there that would emerge as their automatic new team leader sooner than later."
Gallery: The beautiful wives and girlfriends of F1 drivers
Keep up to date with all the F1 news via Facebook and Twitter
The post Brundle says Mercedes have to get 'a young gun' in there appeared first on F1i.com.