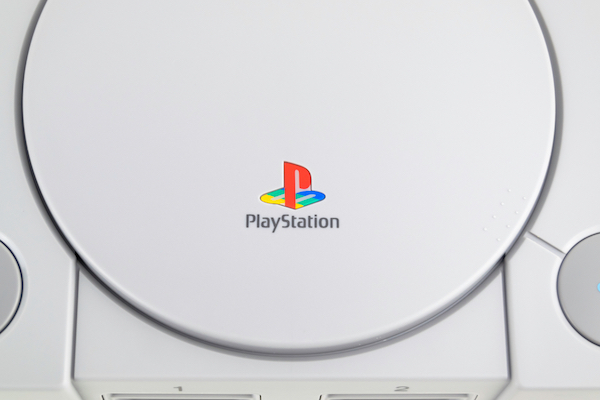 Image via Anthony McLaughlin / Shutterstock.com
Seeing as how the classic PlayStation logo is stamped all over in the same front view, even retro video game collectors might not be aware that it is, in fact, a 3D model.
Yes, contrary to what most believe, the PS1 logo isn't a flat design—and thanks to modern technology, you can now view it in more directions than one. Emma Bonne, author of webcomic Witchfighter Nova, recently discovered the original logo and decided to recreate it in 3D creation tool Unreal Engine.
The rear view of the branding, as it turns out, is pretty surreal, almost like if you were to glance at Mickey Mouse from the top. Bonne describes it as a "cursed forbidden" image.
Taking this perception to extremes, game developer Lilymeister located the original PS1 screen and gave it a full 180-degree spin. You could place a drink on the second half of the lettermark, for sure.
— 🪄✨ Lilymeister: Off Hiatus & Tired🏳️‍⚧️ BLM ACAB (@b0tster) June 30, 2021
[via Screen Rant, cover image via Anthony McLaughlin / Shutterstock.com]