frank gehry unveils the sculptural luma arles, set to open to the public tomorrow, june 26th 2021. the museum, occupies a 27-acre creative campus at the parc des ateliers in the city of arles, france. the museum's opening exhibition will show work by over 45 artists and designers. the tower hosts exhibition galleries, project spaces, and the luma's research and archive facilities, alongside workshop and seminar rooms. the newly completed structure is defined by its twisting, rippling geometry — finished with 11,000 stainless steel panels — that boldly stands out from the modest fabric of the city.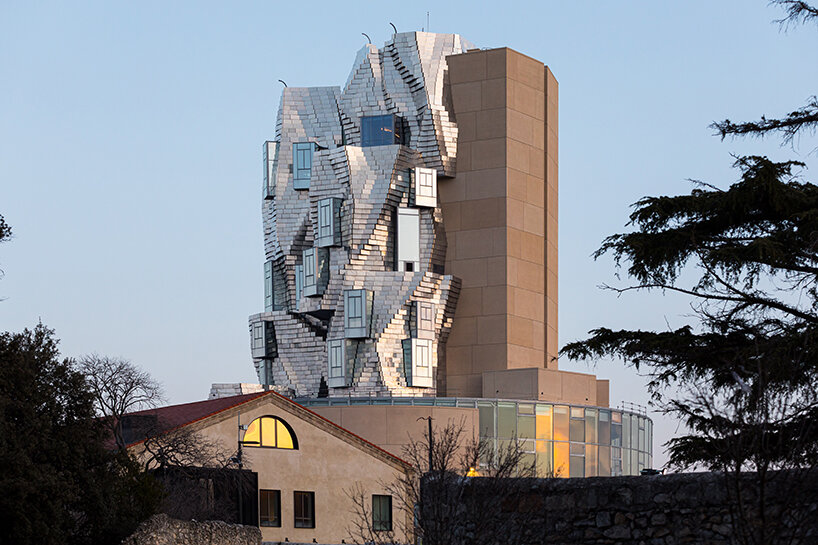 images © adrian-deweerdt
the frank gehry-designed LUMA arles features several artist commissions across its twelve levels. the museum's opening exhibition will show major international artists, including etel adnan, ólafur elíasson, koo jeong a, kapwani kiwanga, helen marten, pierre huyghe, carsten höller, philippe parreno and rirkrit tiravanija among others. meanwhile, the surrounding campus is home to seven former railway factories, four of which have been renovated by selldorf architects as exhibition and performance spaces. the surrounding gardens and public park are designed by landscape architect bas smets.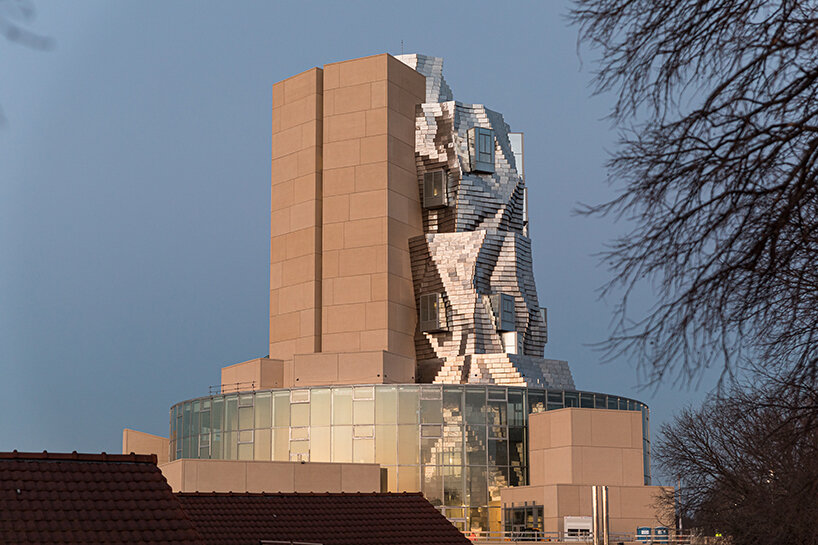 frank gehry notes the stiking form of his LUMA arles tower, and comments on its influence: 'we wanted to evoke the local, from van gogh's 'starry night' to the soaring rock clusters you find in the region. its central drum echoes the plan of the roman amphitheatre.'