Helmut Marko confirmed that Red Bull has asked the FIA to inspect the front wing on Mercedes' W12 car to assess whether the aero element's flexibility complies with F1's regulations.
Red Bull was singled out after last month's Spanish Grand Prix after onboard footage showed the rear wing of its RB16B flexing significantly under load on Barcelona's main straight.
The footage prompted the FIA to introduce in France last weekend more stringent anti-flexing tests which all teams, including Red Bull, passed without any issues.
However, the Milton Keynes-based outfit now wants a rigorous test to be conducted on Mercedes' front wing following the dissemination of footage also showing the appendage flexing under load.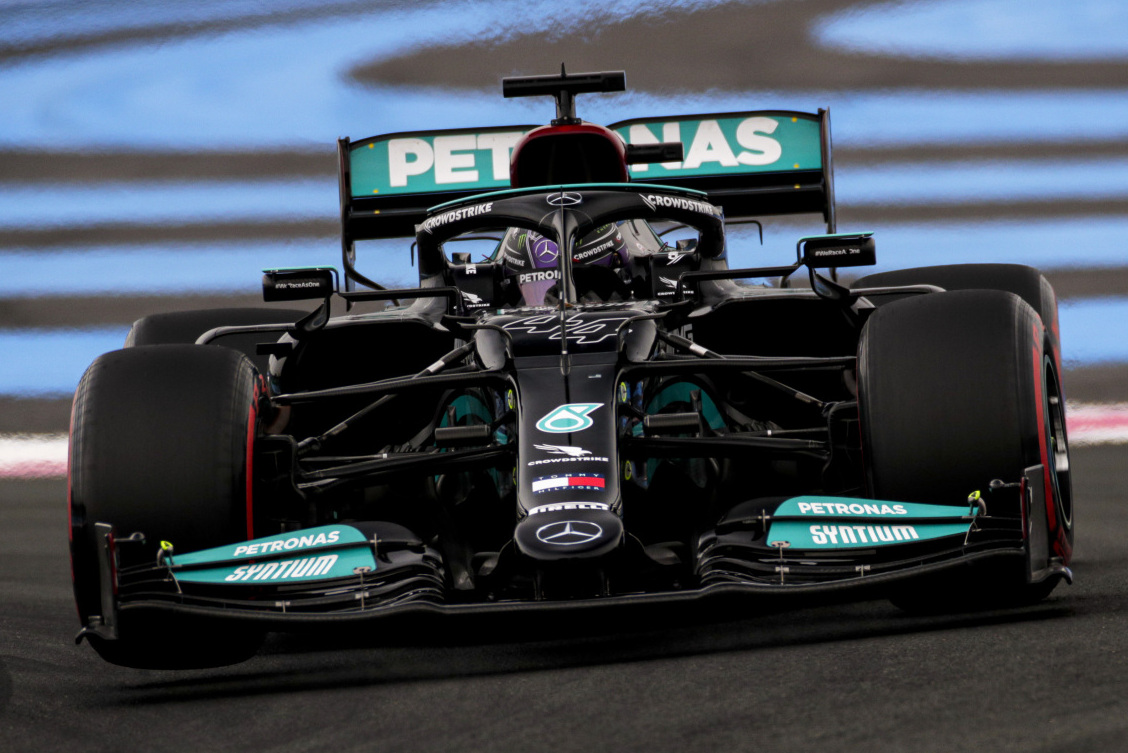 "We have drawn the FIA's attention to the fact that they should check this," Marko told F1-Insider.
"This is a completely normal procedure. If you are of the opinion that another team is abusing the regulations too much and a grey area is in the red, you have to clarify.
"We rely on the verdict of the FIA and the measures that the governing body then takes. If there is clarification, we are satisfied."
Red Bull team boss Christian Horner said that it only made sense for the FIA to scrutinize both rear and front wings on a car.
"We trust the FIA will police these things and of course you can't treat the wing in isolation," he said.
"You have to look at both front and rear wings and what applies to the rear one would assume will apply to the front as well."
Horner also said that the clampdowns enforced by the FIA at Paul Ricard proved conclusively that the strong performance of Red Bull's car was in no way linked to the RB16B's rear wing.
"A lot of comments have been made in the last few weeks," Horner said. "We've had accusations made.
"But we've complied with the rules and the way that we've reacted I think shows the strength and depth, that our performance isn't based on rear wing flexibility."
Gallery: The beautiful wives and girlfriends of F1 drivers
Keep up to date with all the F1 news via Facebook and Twitter
The post Red Bull confirms request for FIA to inspect Mercedes front wing appeared first on F1i.com.