amidst the embracing green lands of pernambuco, brazil, NEBR arquitetura designs carpina house. as if raised like a monolith from the ground, the single-family home in carpina frames nature's architecture, merging the unique setting with contemporary geometry. dressed in white and grey, the countryside project seems to follow the site's sloping profile, balancing dominating lines with generous openings and volumes.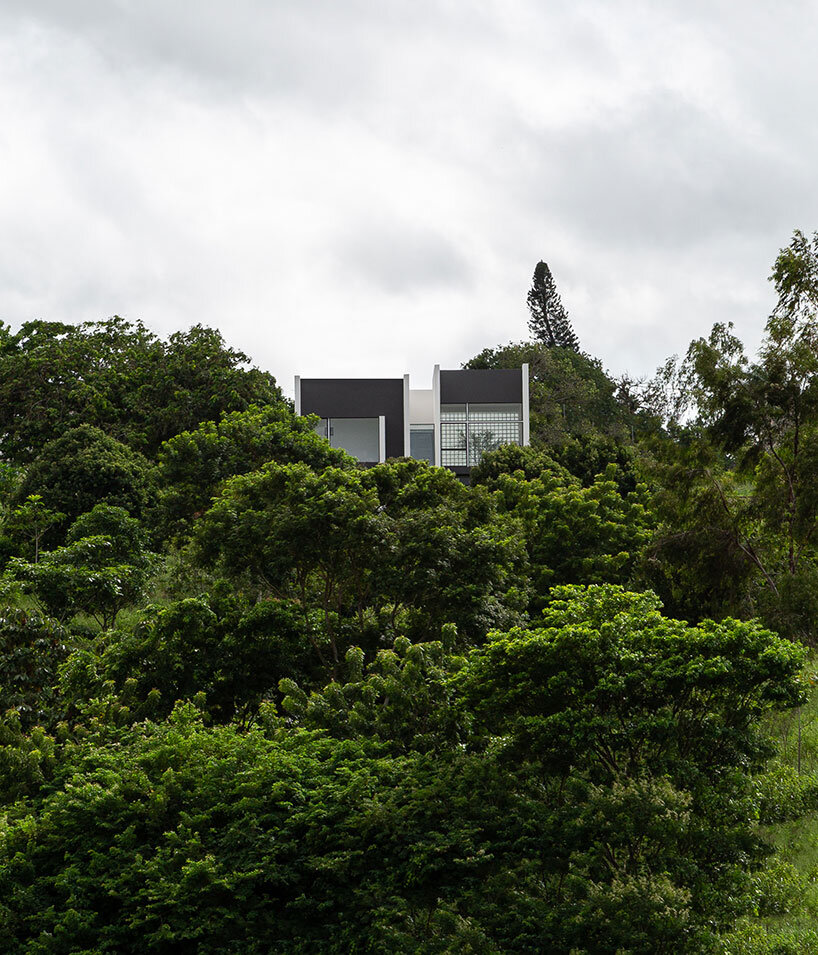 image courtesy of nebr arquitectura
photography by manuel sá
the tangible synergy of solid modules and voids is orchestrated by brazilian architects NEBR arquitetura. through the glass blocks and empty spaces, natural showering light fills the blank canvases of the interior, whilst the framed views to the rich landscape resemble paintings on walls. although a rigorous design, the project unravels as does the play of rays and shadows. as if levitating, an unexpected glass walkway hovering over the landscape threads building to nature.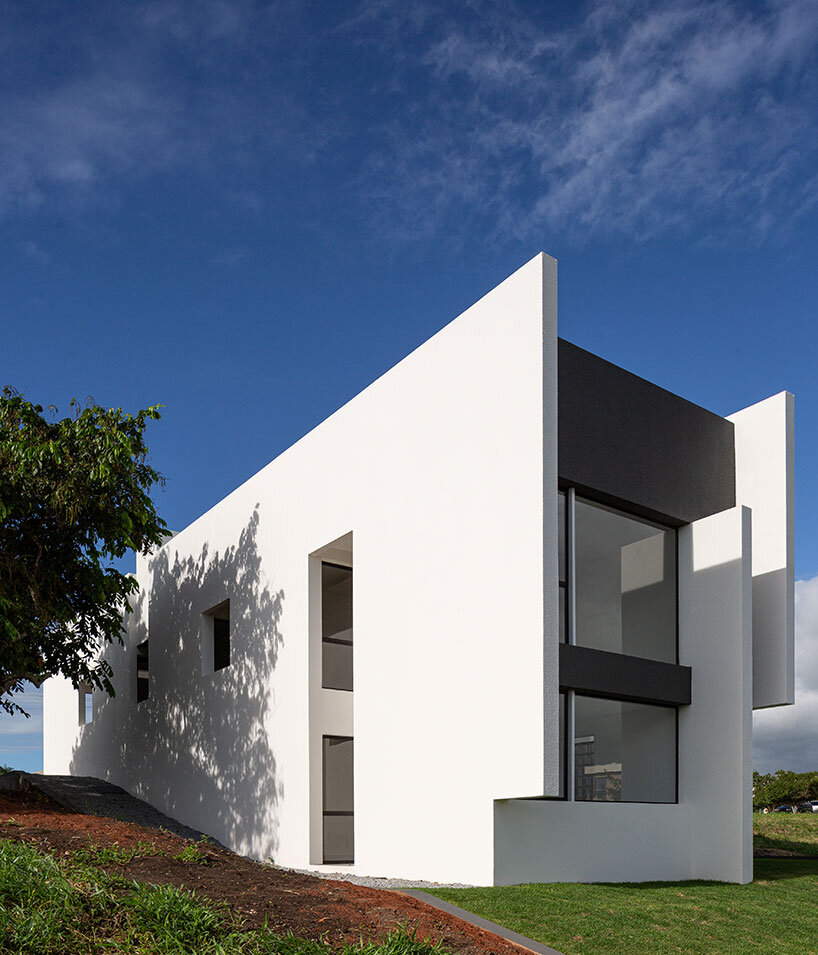 built over 240sqm of land, NEBR arquitetura's design balances construction with spatial division as a means of validating the many possibilities of architectural identity. the conventional reinforced concrete breaks and unfolds as if tracing the uninterrupted surroundings. in terms of the form, the hard lines created by man are either comprised as continuous strokes or retracted as if erased. in essence, as nature enfolds, the narrative adapts creating an elegant emptiness filled with life.