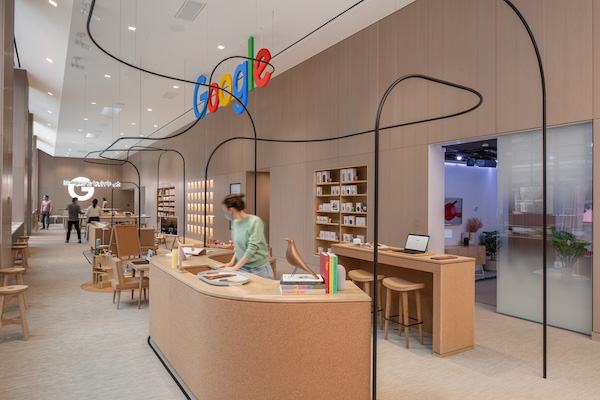 Image courtesy of Google
On June 17, Google opened the doors to its first-ever physical retail store in Chelsea, New York City.
This brand-new space will allow customers to have hands-on experiences with Google's vast lineup of devices and services. From Pixel phones to Nest products and Fitbit wearables, there's everything you need under one roof.
When designing the space in Chelsea, Google wanted to ensure it was warm and inviting, while providing customers new ways to interact with its products. Plus, sustainability was a key concern, which led to Google integrating eco-conscious materials into every facet of the store's design.
For example, each lighting fixture in the store is energy-efficient, the veneer on the walls is made from responsibly-sourced hickory, and even the carpeting is manufactured from recycled materials.
The Google Store Chelsea is now one of fewer than 215 retail locations worldwide to be awarded the LEED Platinum rating – the highest certification possible within the Environmental Design rating system.
Key highlights of the store include the Nest Gallery Wall, which displays 35 Google home products in their full range of colors and materials. You can now view the different designs in real life, finding the perfect fit for your home's aesthetic.
Littered throughout the store are also Discovery Boxes, which feature custom transparent LED screens, informing customers about Google's latest launches.
Step into Sandboxes – rooms designed to allow customers to experience Google devices in real-life scenarios.
Interact with Nest products in a simulated living room, or check out Pixel's newest camera features within a custom light installation. Customers can even geek out in the entertainment room decked out with Stadia.
Shoppers who require assistance with their Google devices will also be able to approach support staff on hand at the store, including Pixel on-site repair.
If you're keen on expanding your expertise, Google Store Chelsea will also be offering regular events and workshops, so you stay on top of the technology game.
Take a peek inside this remarkable space below.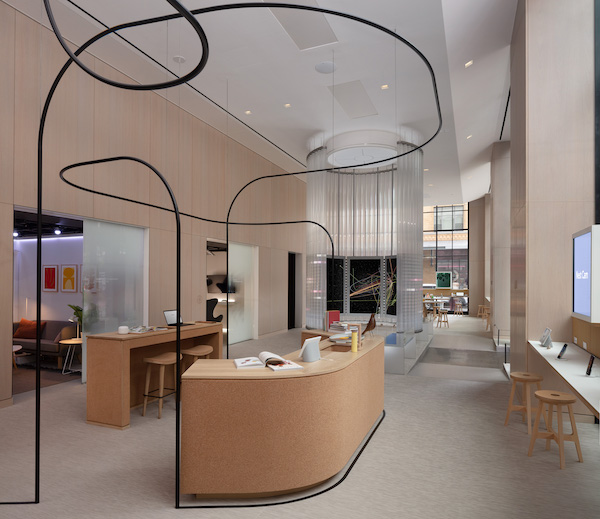 Image courtesy of Google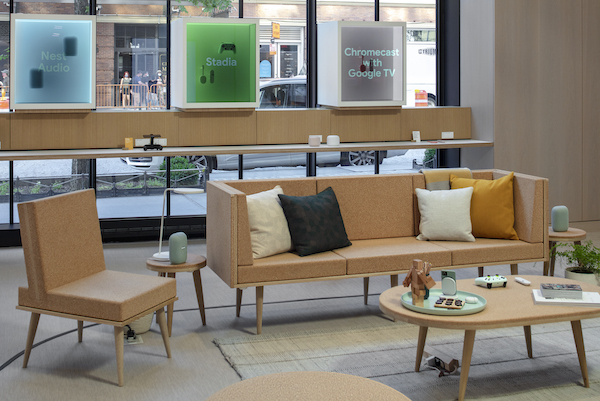 Image courtesy of Google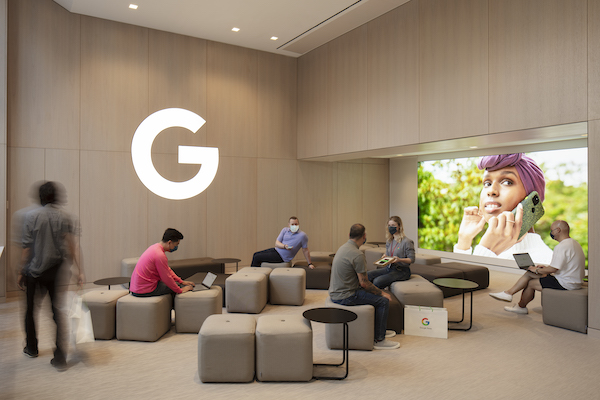 Image courtesy of Google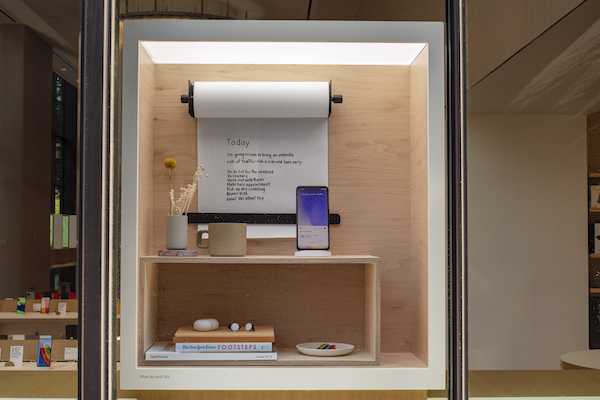 Image courtesy of Google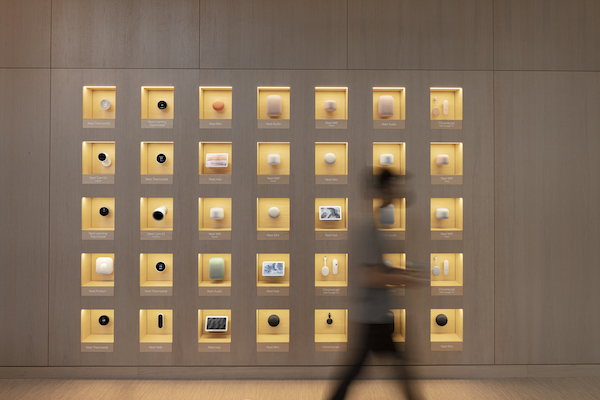 Image courtesy of Google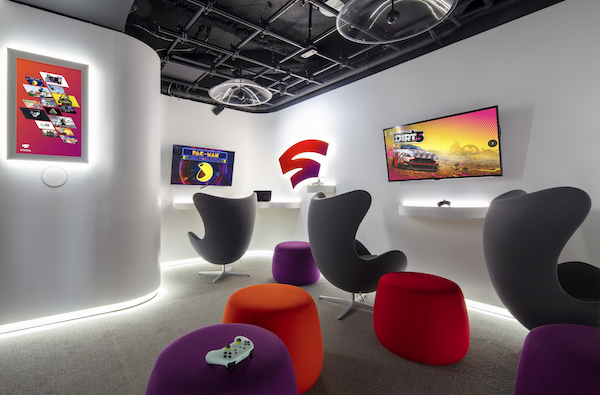 Image courtesy of Google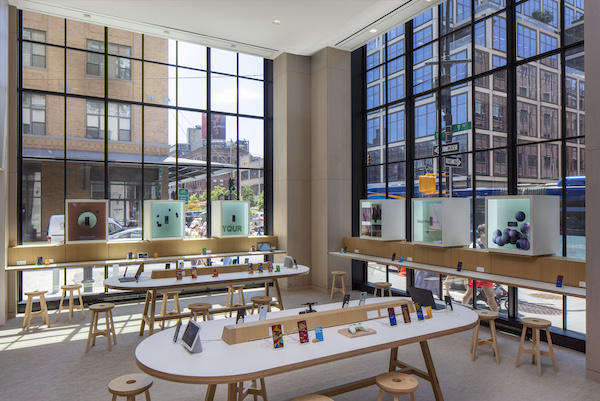 Image courtesy of Google