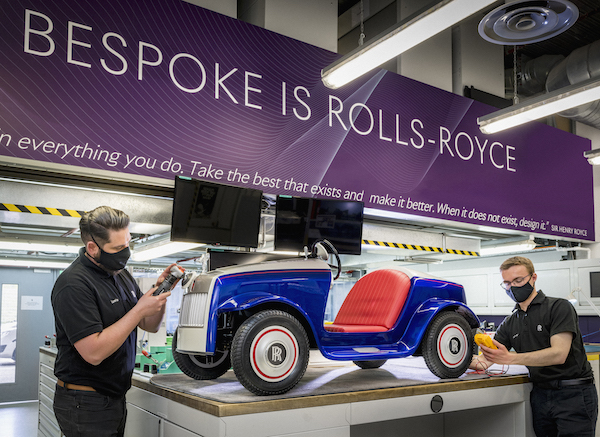 Image courtesy of Rolls-Royce
The youngest Rolls-Royce drivers don't even have a license. They're surgery patients of St Richard's Hospital in Chichester, England, and the special car helps to relieve what would otherwise be an intimidating experience for them.
The bespoke electric Rolls-Royce SRH, hand-built for little ones, was first put to work in 2017. Since then, it has shuttled about 2,000 young heroes in the pediatric day surgery unit, who are empowered to drive themselves to the operation theater instead of walking there or being wheeled in by grownups.
The Rolls-Royce SRH features a unique fiberglass body shell, reinforced with carbon fiber, along with smaller bonnet strips cut out from "real ones" to scale and medical-grade vinyl padding. According to the marque, its two-tone finish was applied "exactly" as designers would have done for a full-size Rolls-Royce. The car took a small team 400 hours to build, and was completed in their own time.
Built for hallways instead of roads, the mini electric model runs at just four miles per hour as opposed to the typical 155.
Medical personnel can easily sanitize the car with a custom aluminum footwell that extends for cleaning.
Having accomplished its first 100,000 miles of service, the car was recently recalled to the company for maintenance, Rolls-Royce told DesignTAXI in an email. The objective was to restore the model for it to serve a fresh cohort of drivers in the same condition as it had first arrived in.
The servicing process would require love and attention from specialists of Rolls-Royce's Bespoke Team "and other technical and craft departments," the marque told DesignTAXI.
"The servicing of our mini Rolls-Royce is perfect timing as we transition out of COVID restrictions and begin to restore our pediatric surgical services," shared Linda Collins, Day Surgery Unit Sister of St Richard's Hospital. "Once again, our youngest patients can experience the full use of the car as part of their journey to surgery."
The car has since returned to the hospital to cheer young patients up and hit the brakes on their surgery-related anxieties.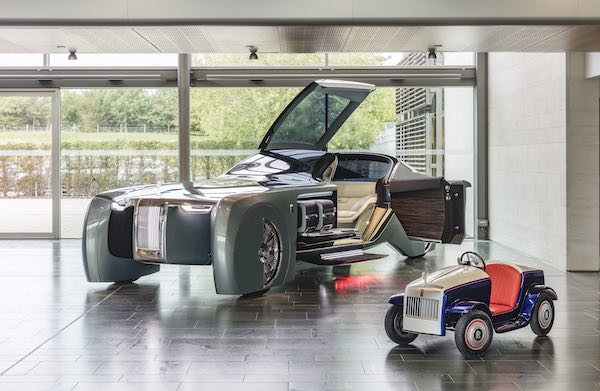 Image via Rolls-Royce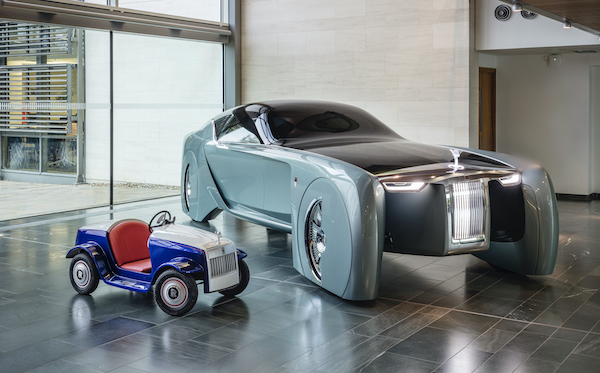 Image via Rolls-Royce
[via Rolls-Royce, images via various sources]