herzog & de meuron has broken ground today on their power station within a former industrial site along the bay in san franscisco, marking the start of construction for the mixed-use project. the architects have collaborated with adamson associates to rejuvenate the former historic brick power factory known as 'station a' that earlier supplied power to the city.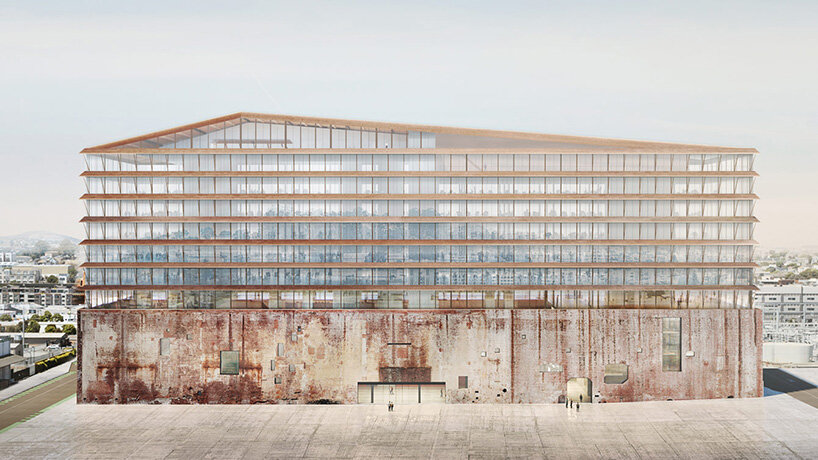 all images courtesy of herzog & de meuron
herzog & de meuron sought to mostly maintain the turbine hall space, while a new lightweight steel-framed structure will take shape on the former concrete foundations. the ex-platforms that were supporting machinery for power generation will form to accommodate gathering spaces facing towards the open turbine hall. furthermore, the project aims to provide sustainability on the fragments of the pre-existing heavy industry; natural ventilation strategies, exterior projections, and efficient arrangement complete the project.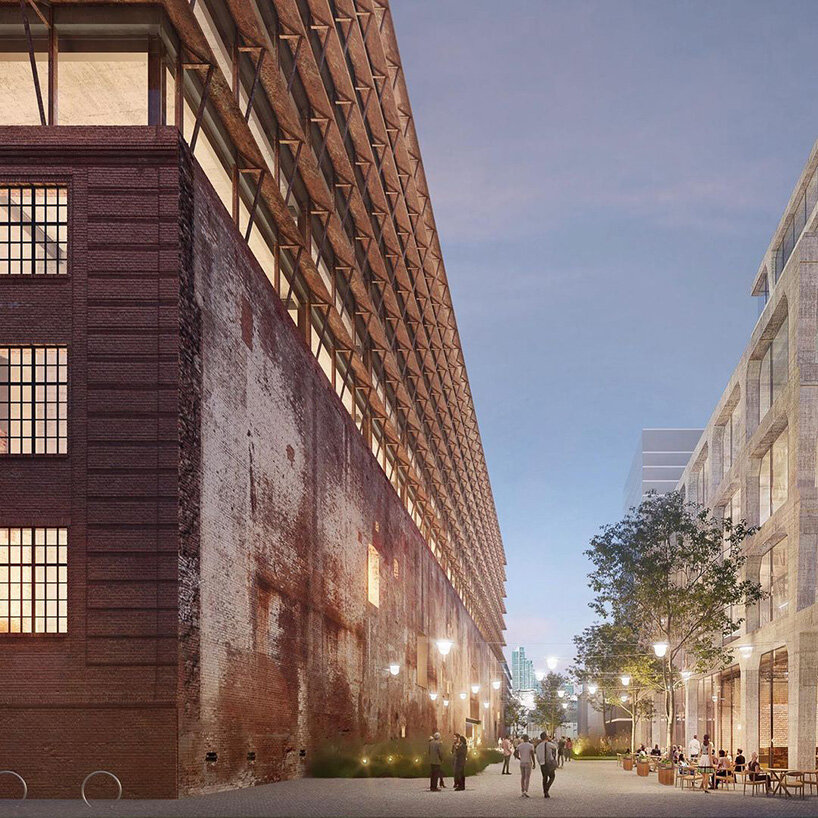 upon approaching the ground level, visitors face a multi-functional space consisting of a lobby, conference room, and a waiting lounge. the large openings will allow plenty of natural light to penetrate the interior while overlooking the open turbine hall. the project will take form as a focal point of the city encircled by an open spacious gathering area.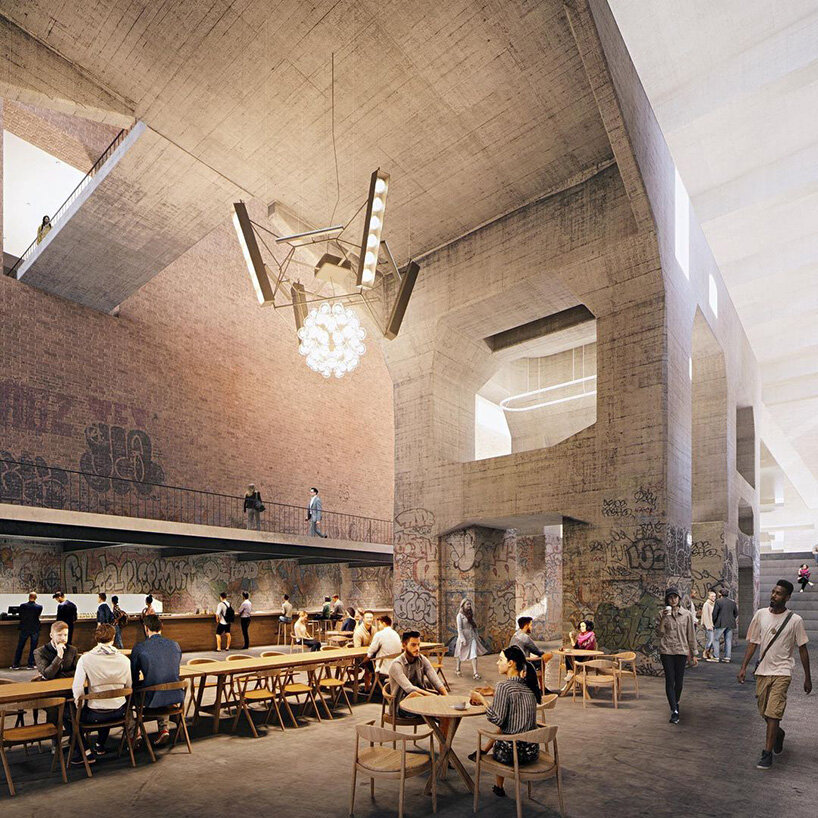 11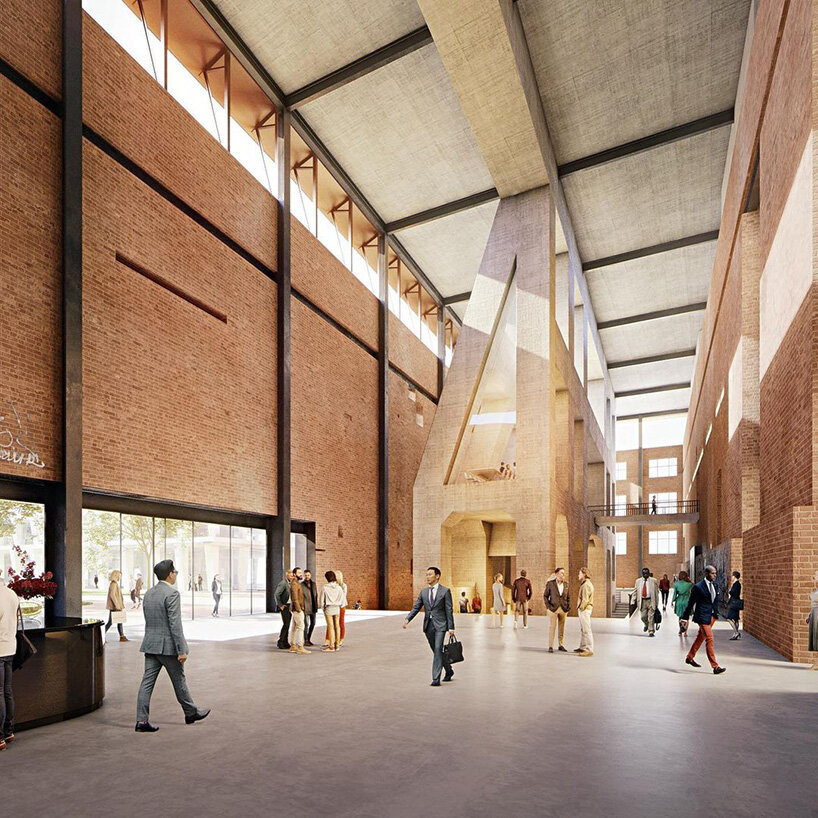 project info:
name: power station
architects: herzog & de meuron
partners: jacques herzog, pierre de meuron, jason frantzen (partner in charge), simon demeuse
project team: maximilian beckenbauer (associate, project director), ryan cole (project manager), alessandro arcangeli, iwona boguslawska, carly dean, josh ehrlich, carly gertler, ciaran grogan, josh helin, brandon lawry
concept phase: maximilian beckenbauer (associate, project director), ryan cole (project manager), bruno de almeida martins, carla ferrando, brandon lawry, david goncalves monteiro, richard nelson-chow, alexander pearson, matteo zapparoli
design consultant: herzog & de meuron, basel, switzerland
executive architect: adamson associates, inc.
location: san francisco, california, USA
client: california barrel company LLC
christina petridou I designboom
may 28, 2021