RAMA estudio realizes its casa mirador as a retreat into the forested region of pichincha, ecuador. the house was first conceptualized as a response to the COVID-19 pandemic, as much of the world reevaluated their way of living — a desire to escape the bustle of cities and the even lifestyle of the suburbs. RAMA estudio's clients had long maintained a nomadic lifestyle, visiting ecuador for short and sporadic periods of time and staying in a small dwelling, with just enough room to house themselves and their two daughters. after the lockdown the family decided that their stays should be longer and their house should be larger and thoughtfully designed. thus, casa mirador stands as an extension of the pre-existing house.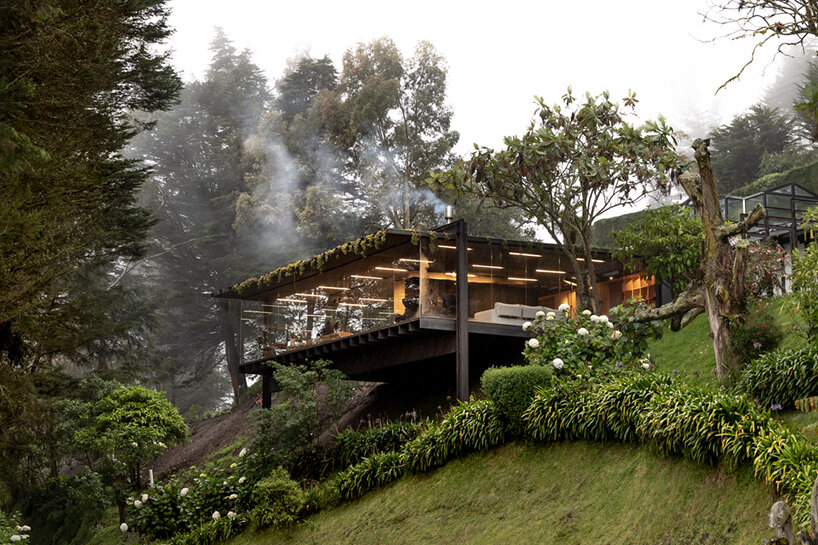 images © JAG studio
in the design and construction of its casa mirador, RAMA estudio takes a sensitive approach with respect for the natural context. the natural environment is understood as an envelope of the building which is placed over the slope overlooking the valley. there is no soil disturbance nor vegetation degradation. the new extension is constructed with prefabricated elements and installed in less than three months. the team notes: 'we thought about an industrially prefabricated piece that blends well with the environment and subtly sits on the ground, attaching itself to the existing construction.'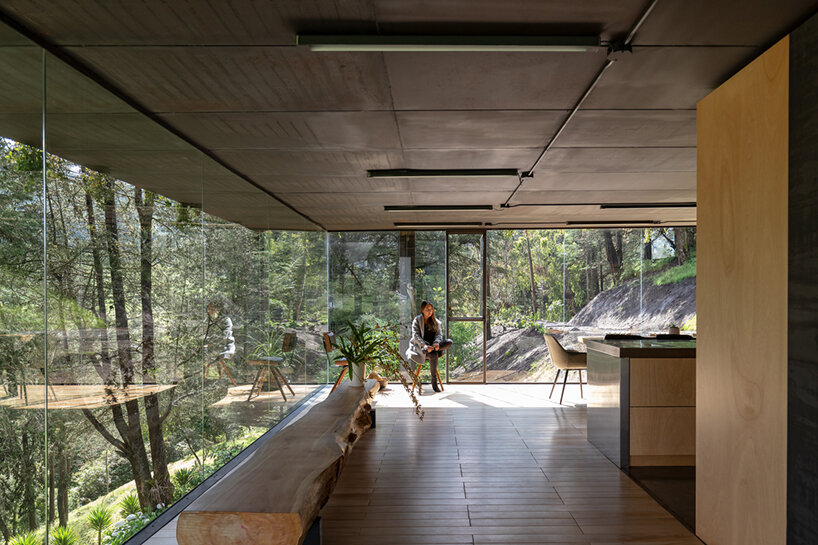 RAMA estudio's casa mirador extension is designed as a system of metal channels supported by two porticoes. these channels work as the structure for both the floor and the roof which is thermally insulated and allows for a lush green roof. this structure requires a minimal foundation, which allows almost no soil disturbance and very little time for its manufacturing and assembly. the three openings of this structure are covered with tempered glass. floor and ceiling elements frame the view and allow the nature of the environment to surround the space. the existing vegetation generates enough privacy to maintain transparency around the entire perimeter. at the same time, the walls of the front façade of the existing construction are eliminated to create a space that links to the new construction.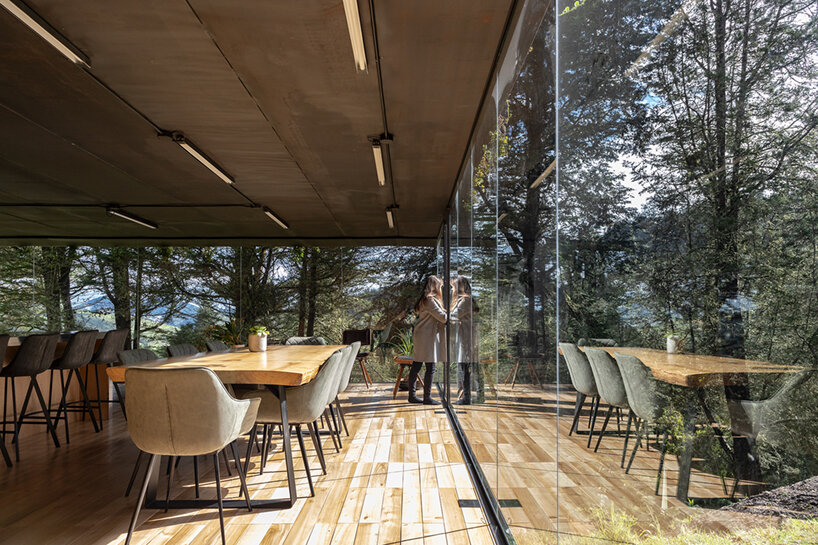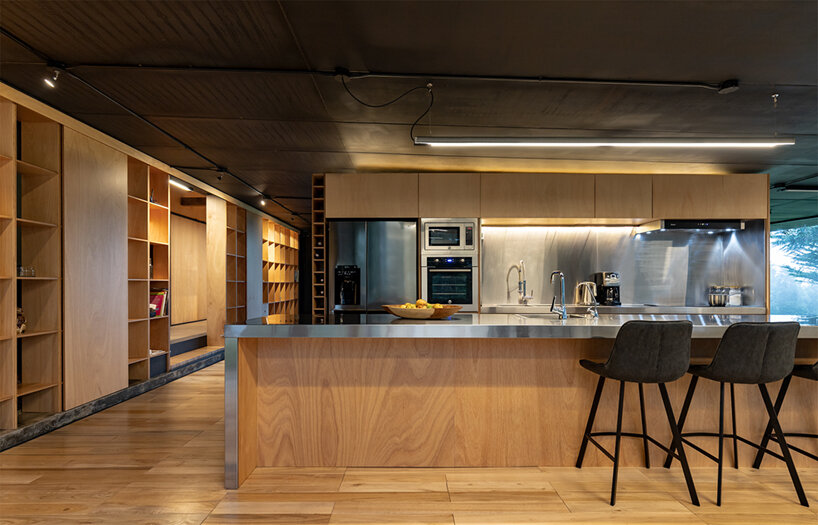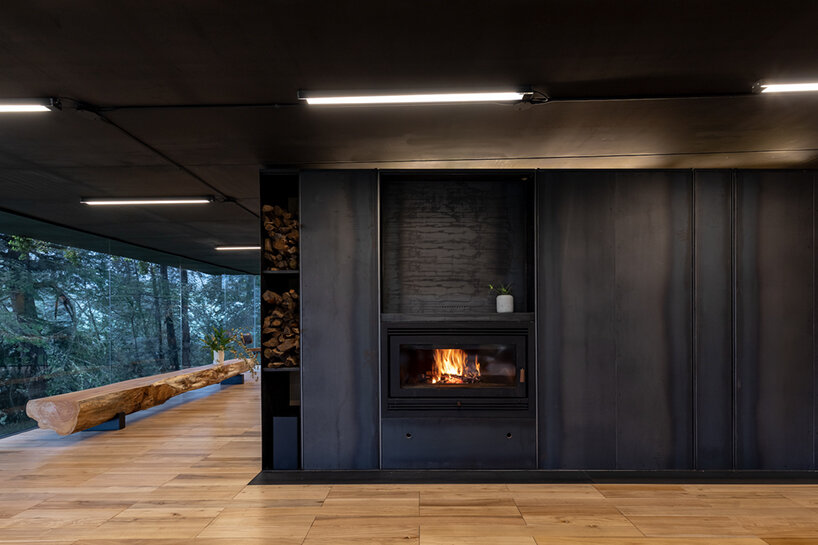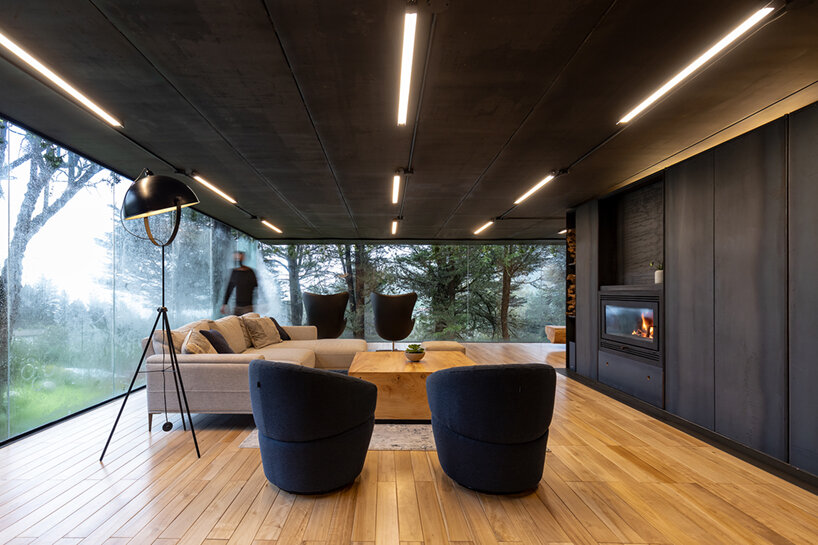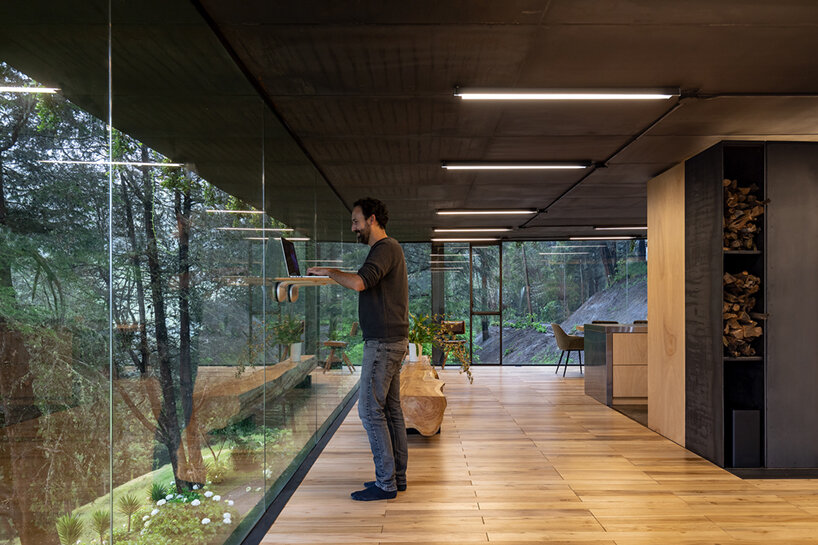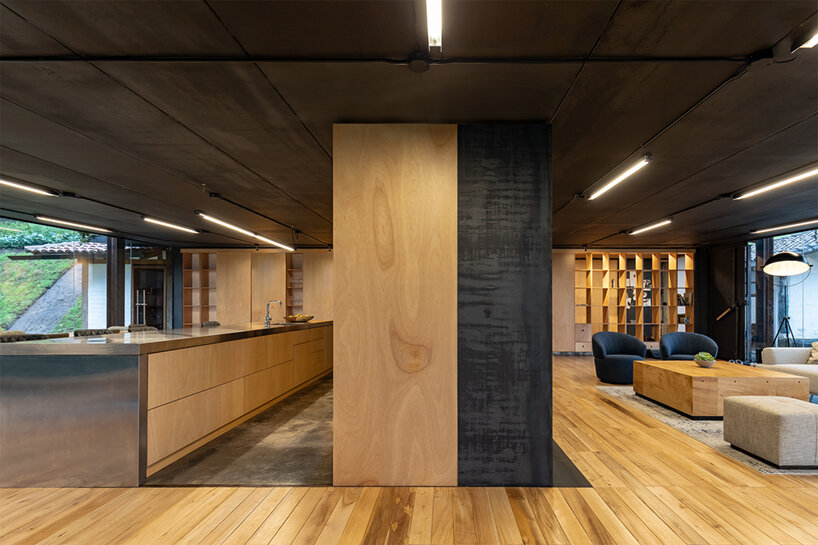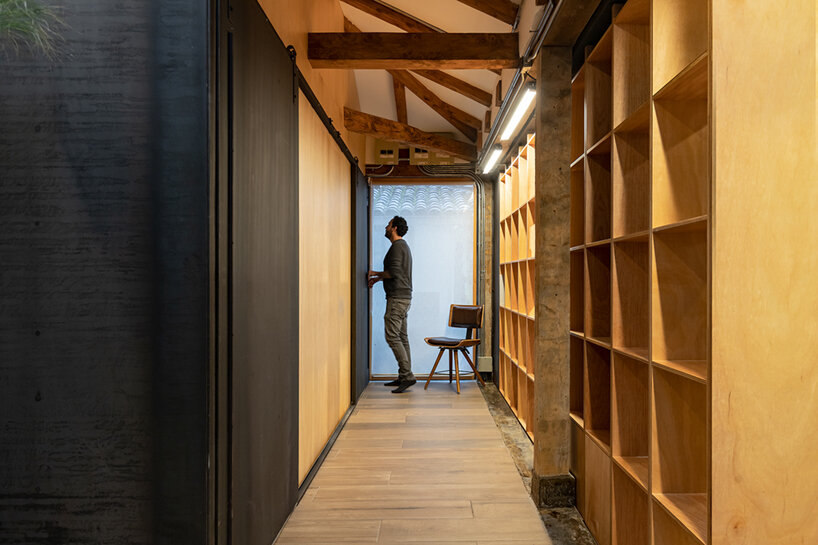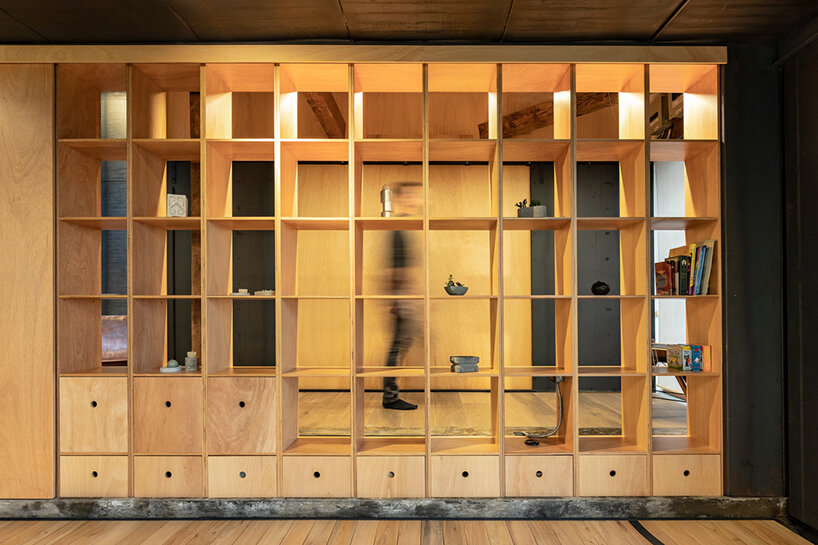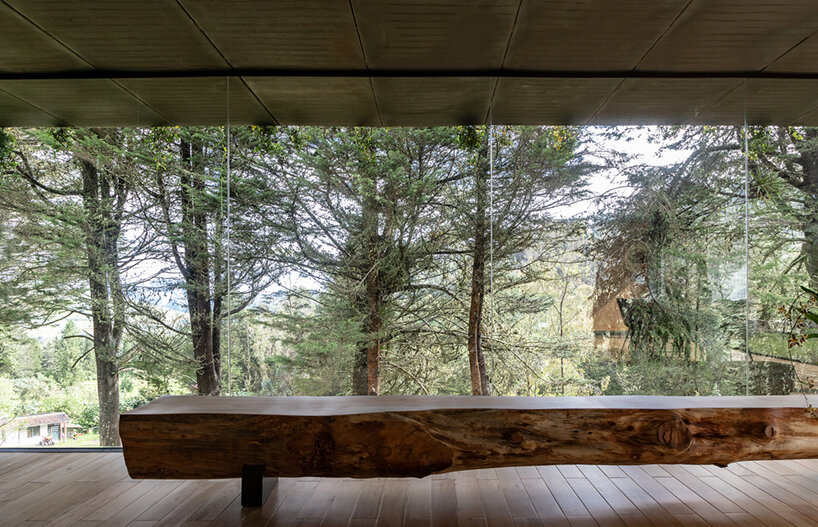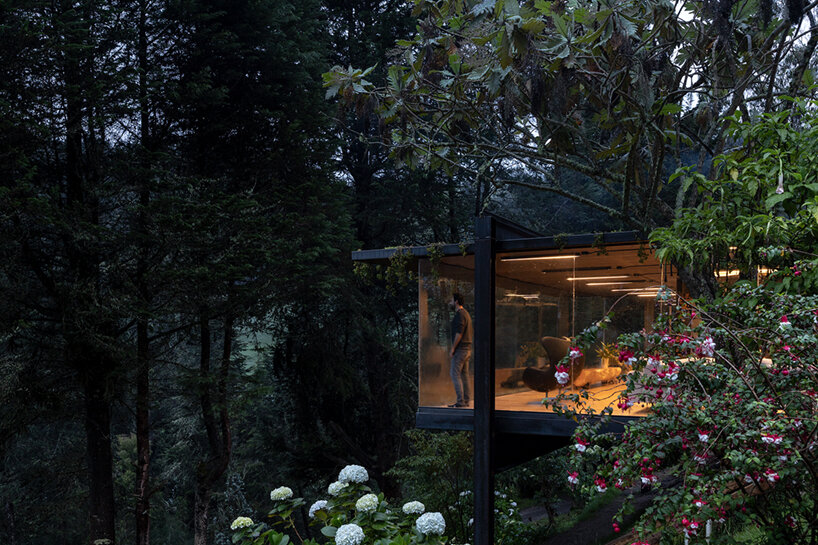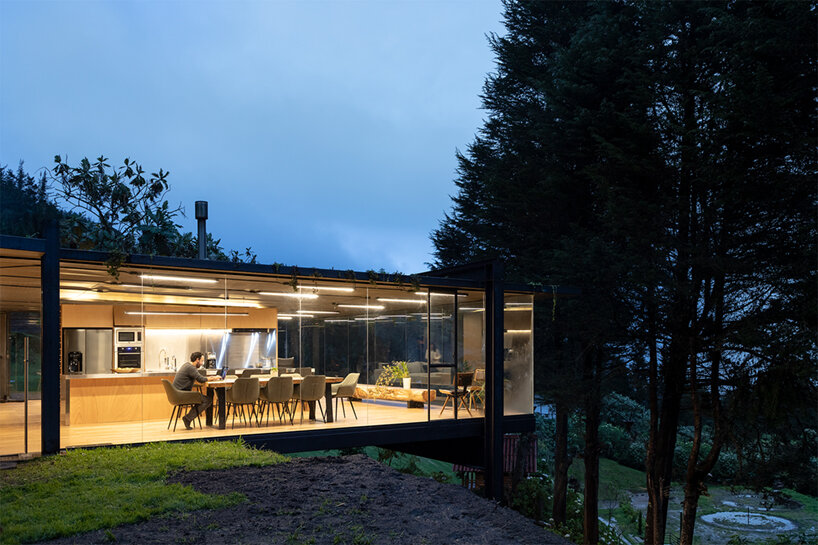 project info:
project title: casa mirador
architecture, construction: RAMA estudio
location: pichinch, ecuador
project team: felipe donoso, carolina rodas, carla chávez, jefferson camacho, ma. fernanda ayala, daniel merchán
structural engineer: pedro ospina larrea
completion: 2021
photography: JAG studio