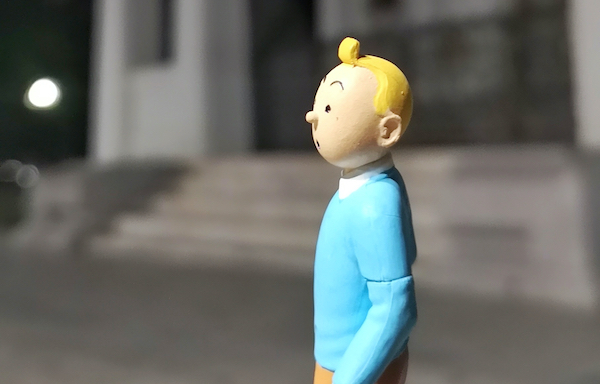 Image via Jose_Matheus / Shutterstock.com
The heirs of Tintin creator Hergé have lost a lawsuit against French artist Xavier Marabout.
Earlier this year, they sued Marabout for his Edward Hopper and Hergé mash-up paintings that placed the famed cartoon character in romantic situations.
According to The Guardian, Moulinsart, which oversees the Tintin business, said that Marabout was "taking advantage of the reputation of a character to immerse him in an erotic universe [that] has nothing to do with humor." However, Marabout and his lawyer argued his electic artwork were merely parodies.
It seems the court has agreed with Marabout, seeing the artist's representation of Tintin in Edward Hopper's famous landscape paintings as light-hearted humor.
"The court recognized the parody exception and the humorous intention expressed by my client," Marabout's lawyer, Bertrand Ermeneux, said.
Apart from winning the lawsuit, the court also awarded Marabout with €10,000 (US$12,000) in damages and €20,000 (US$24,000) in legal fees.
It felt the artist had suffered losses, as Moulinsart had contacted galleries displaying the work to allege it was infringing.
The artist told The Guardian he was "satisfied" with the ruling.
"I am fully validated in my artistic approach, which is, with the intention of humor, to merge universes of my own culture," Marabout explained. "In French law, it is fully linked to freedom of expression and the limits of copyright."
Nuit américaine
Huile et crayon sur toile – 81×100

Belle Saint-Valentin à tous les amoureux d'Amérique et d'ailleurs

#valentinesday #hopper #tintin #americansnight #cadillac

Posted by Marabout on Sunday, February 14, 2021
[via The Guardian, cover image via Jose_Matheus / Shutterstock.com]