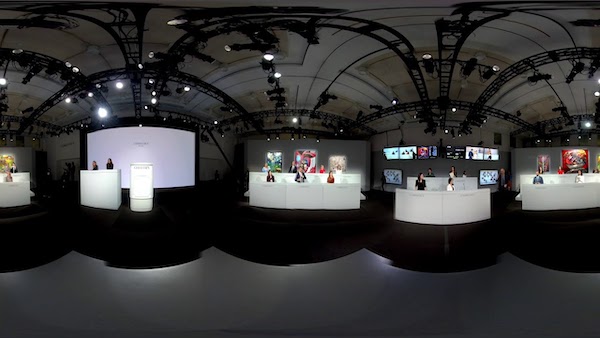 Video screenshot via Christie's
Considering the number of high-banking sales that have taken place of late, it's clear that art auctions are still very much alive during the pandemic.
Likely inspired by the era of virtual communication, auction house Christie's has started hosting 360-degree live auctions on YouTube, allowing anyone with a computer or smartphone to experience them as if they were attending them.
You can take a look at the artwork by turning your device around or by swiping your touchpad or phone screen.
Christie's most recent auction, the 21st Century Evening Sale in New York, saw a Jean-Michel Basquiat painting become the second-most expensive Basquiat piece to ever be auctioned off.
The view is admittedly surreal, and as one viewer succinctly puts it, "I feel like [I'm] in the center of the room, being sold."
[via Christie's]